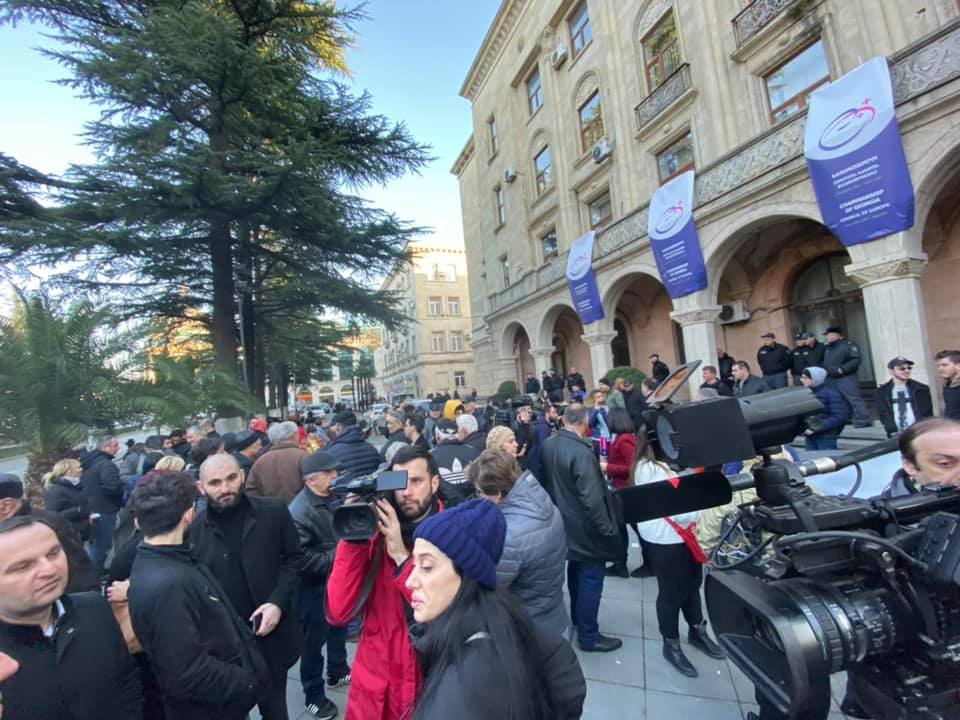 The protest rally in Kutaisi has finished
The protest rally organized by the representatives of United National Movement, European Georgia and other opposition parties has finished in Kutaisi.
Leaders of the different parties addressed the demonstrators in front of Kutaisi City Hall.
We are going to travel around Georgia.

If we do not receive an adequate response, we will start a general national resistance movement.

This will be a completely different phase which spreads around Georgia.

If they want more, they will get, leader of New Georgia party, Giorgi Vashadze stated.