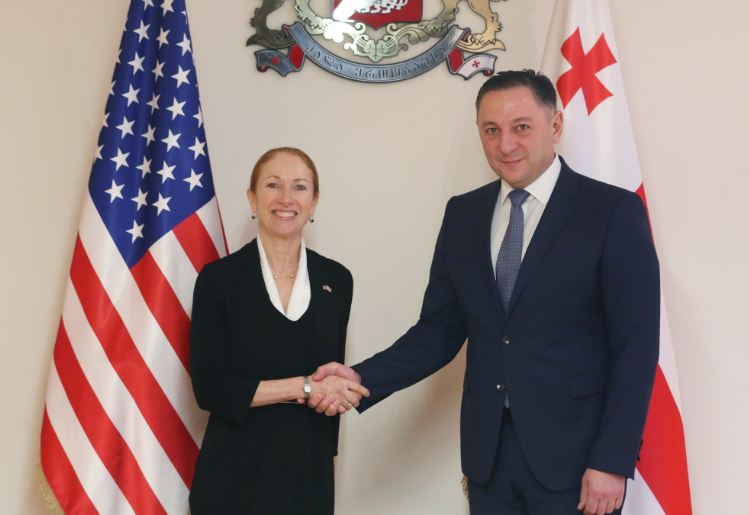 The Minister of Internal Affairs meets Kelly Degnan
The Minister of Internal Affairs of Georgia, Vakhtang Gomelauri met with the newly appointed U.S. Ambassador to Georgia, Kelly Degnan.
The parties have discussed opportunities for further deepening the successful cooperation between the two countries.
The Minister of Internal Affairs accentuated the importance of profitable collaboration in the fields of the fight against crime, crime prevention and border security.
"We have exchanged views on the Ministry's structure units and reforms implemented in this direction. We also discussed things such as the cooperation issues with U.S. agencies to further intensify the existing relations and one of the most painful issues of Georgia, which is Georgia's territorial integrity and its occupied territories," Vakhtang Gomelauri stressed.
The newly appointed U.S. Ambassador to Georgia emphasized the work the U.S. has been doing for border defense.
"Over the past several years, the U.S.  has committed over 600 million dollars to helping train, equip and build a capacity of Georgia and I think Georgia is very focused on being able to defend its territorial borders as well as its maritime borders and of course the United States remains committed to Georgia's sovereignty and territorial integrity and to helping Georgia to build its strength and its ability to defend its own borders," Kelly Degnan stated.