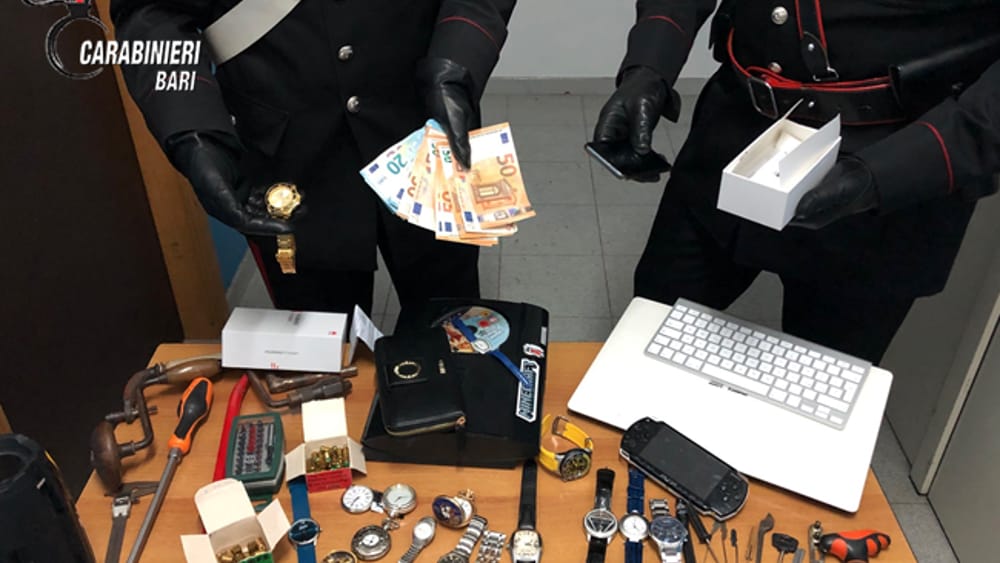 The Italian police apprehend two Georgians for robbery 
Two citizens of Georgia have been detained for robbery in the Italian city of Modugno.
According to the Italian media, the Police seized stolen items, including phones, valuable watches and cash.
One of the culprits fled the scene.
The stolen items belong to the man in Brindisi who was robbed several days ago.
The investigation is currently underway.