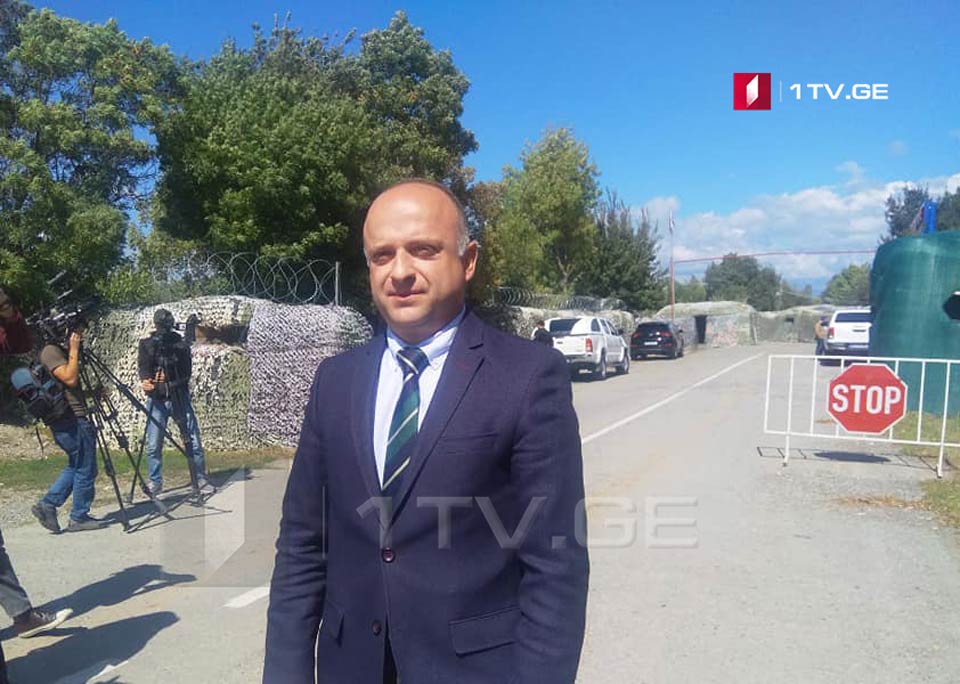 The fifth meeting of technical character being in Ergneti
The fifth meeting of a technical character is being held in Ergneti village after disruption of the meeting of the Group on Incidents Prevention and Response Mechanisms (IPRM). The situation at Chorchana village of Khashuri Municipality and occupied Tsnelisi will be discussed at the meeting.
Irakli Antadze, Deputy Director of Analytical Department of State Security Service said that the occupational regime of Tskhinvali region linked closure of the so-called checkpoints to the latest developments in Chorchana village without any ground. "Humanitarian issues related to the free movement of locals must not be the subject for bargaining," Antadze said.
The occupied Tskhinvali regime closed the Akhalgori checkpoint and linked it to the development at Chorchana village. It said that the checkpoints would be opened after normalization of the situation and lifting off the tension on part of the Georgian side.
Also, the Georgian side said that it was not considering the issue of dismantling the Georgian police checkpoint at Chorchana village. "The standard Georgian police checkpoint is located on the territory controlled by the central government. Therefore, it will continue functioning in the usual regime and its only purpose is to ensure security at the site," Antadze said.
The meeting is taking place with the mediation of the EU and OSCE with the participation of representatives of de-facto Tskhinvali authorities, Russian occupational regime and the Georgian central government.