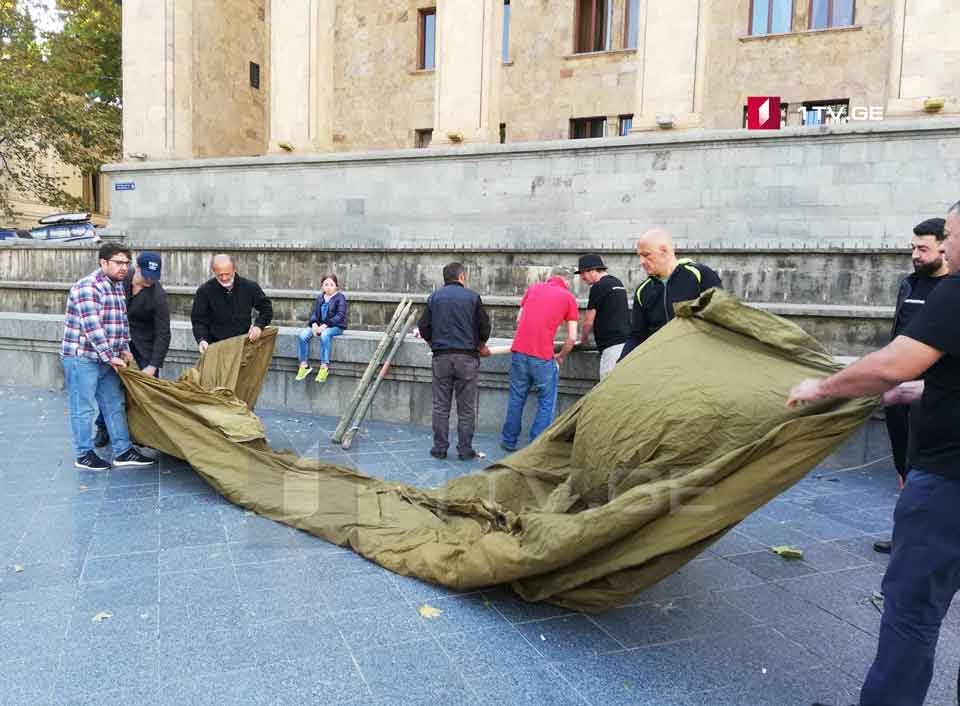 Tent set up at parliament in support of persons detained into case of June 20-21 developments
A tent has been set up at the parliament in support of Irakli Okruashvili, Leader of Victorious Georgia Party and other persons detained into the case of June 20-21 developments in Tbilisi.
Representatives of Victorious Georgia Party claim that the tent will not be removed until all the detainees are released from imprisonment.
Investigation accuses Okruashvili of organizing mass violence. Two other persons Giorgi Javakhishvili and Tornike Datashvili are detained based on the same charge.
Okruashvili was imposed to imprisonment on July 27. The three charged persons were left in imprisonment based on the decision made by a judge on September 19.
The protest of so-called Gavrilov Night was dispersed by the riot police with the use of tear gas, rubber bullets and water cannon. About 240 people both civilians and law-enforcers were injured during the night of June 20-21. The government accuses oppositional politicians of organizing disorder and an attempt to intrude into the parliament with force that night.