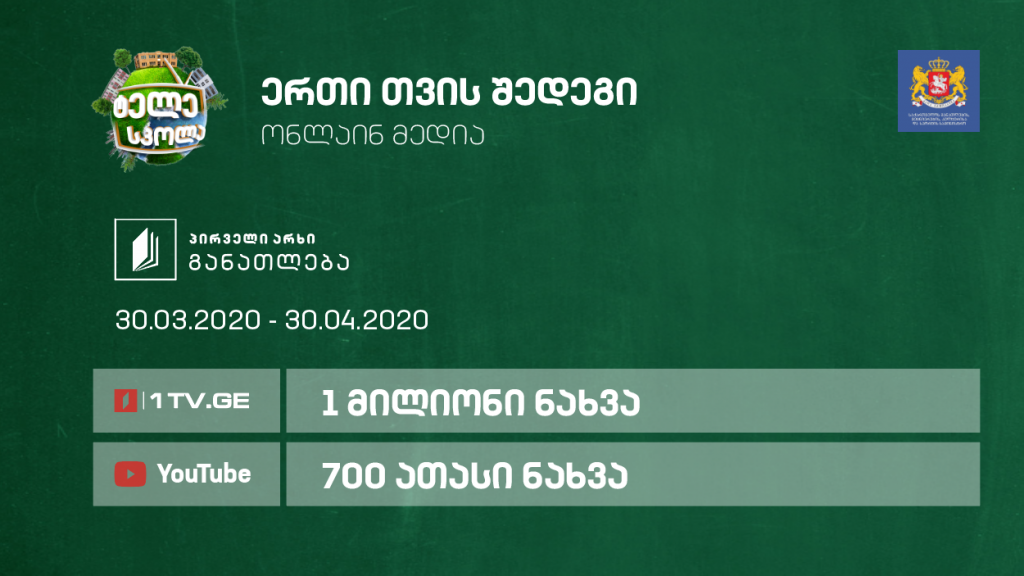 Teleschool (Teleskola) viewers hit 1M in a month
Teleschool (Teleskola) lessons gained more than a million views on 1TV.GE, and more than 700 000 views on YouTube in one month. The popularity of the project is growing day after day.
Georgian First Channel has launched an educational project – Teleschool (Teleskola) on March 30, 2020.
The lesson timetable covers all the subjects that are included in the National Curriculum. Experienced teachers conduct the lessons. All transmissions are provided by a gesture translator.
Lessons are conducted for ethnic minorities as well.