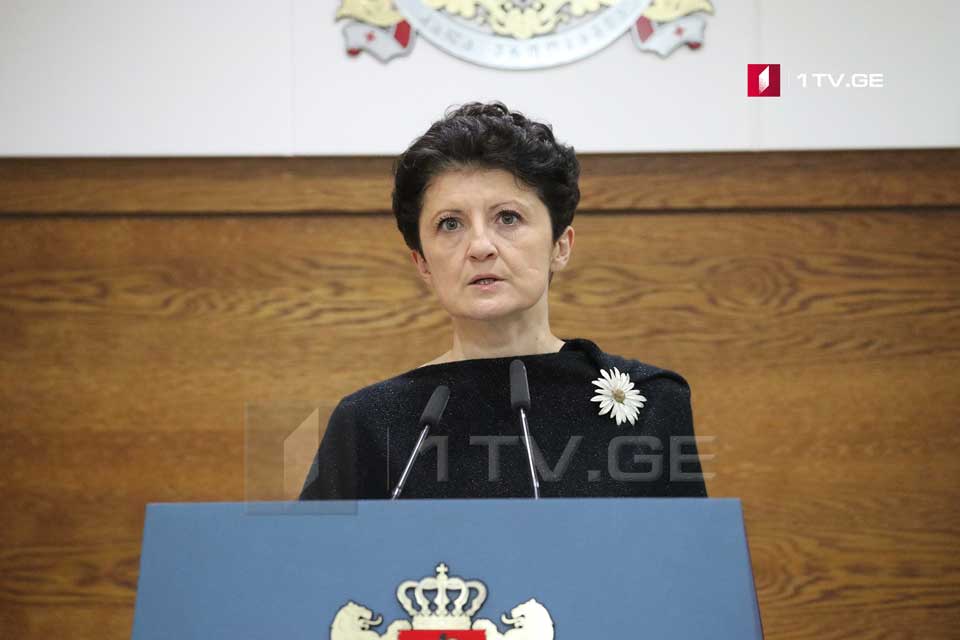 Tea Tsulukiani - Strasbourg Court rejects to revise its Rustavi 2 TV ruling
Georgian Minister of Justice Tea Tsulukiani says the Grand Chamber of the Strasbourg Court will not revise the ECHR ruling of July 18, 2019 over Rustavi 2 case. Minister made this statement at the briefing held today.
According to Tsulukiani, at its last meeting on December 9, the Grand Chamber panel of five judges decided to reject the appeal of the former owners of Rustavi 2 TV to revise the ECHR ruling, thus made the judgment of July 18 final.
According to the Justice Minister, the Strasbourg Court's December 9 ruling is non-appealable and is final.