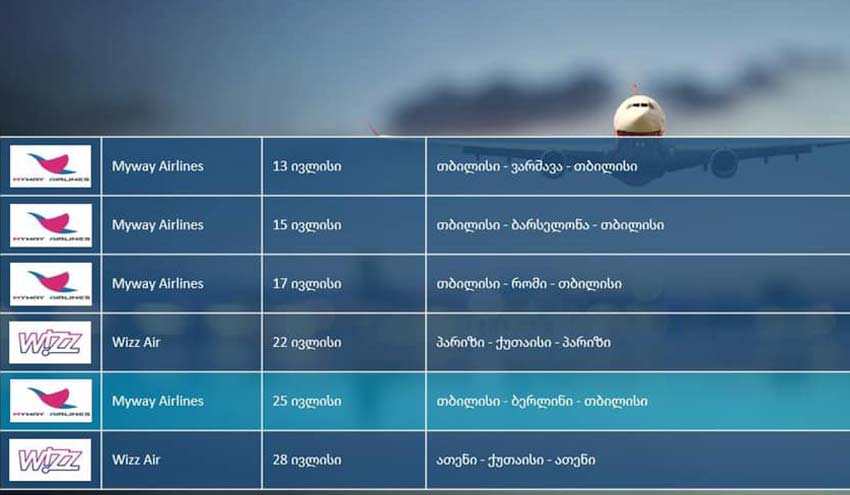 MyWay Airlines to operate special flights to Tbilisi-Berlin-Tbilisi on July 25
Special flight – Tbilisi-Berlin-Tbilisi – will be carried out by MyWay Airlines on July 25.
According to the Civil Aviation Agency, in order to bring home Georgian citizens, the special flight has been added to the scheduled flights.
The ticket will not cost more than 200 euros.
Tickets can be purchased on the airline's website.