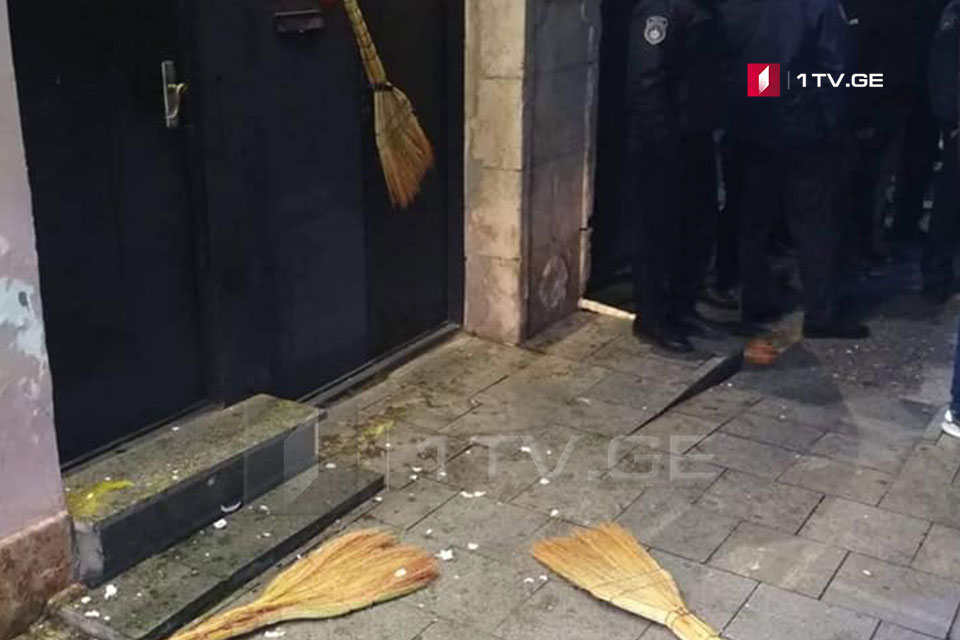 Supporters of GD threw brooms and eggs at UNM`s office in Kutaisi
Supporters of the ruling Georgian Dream party threw brooms and eggs at the United National Movement (UNM) office in Kutaisi. Moreover, they wrote 'hen-coop' on the office door.
Georgian Dream representative Tamta Bakuradze threw an egg to Natalia Kutateladze`s`s face who represents United National Movement.
The police are mobilized at the scene.