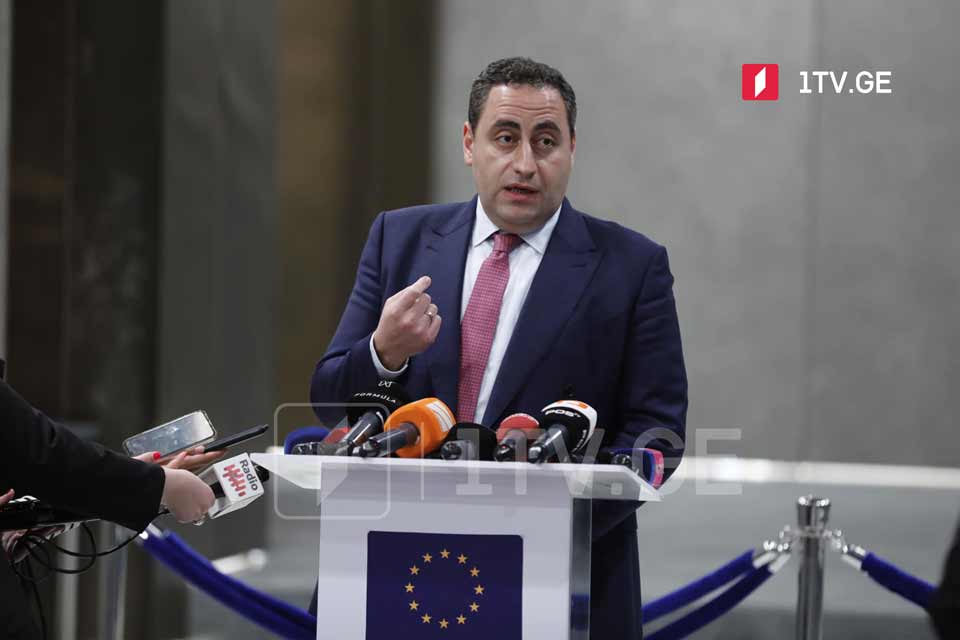 Strategy Aghmashenebeli: President to play destructive role
President of Georgia Salome Zourabichvili played a destructive role in the negotiations process. She rejected to use the pardoning mechanism, said Giorgi Vashadze, leader of the opposition Strategy Aghmashenebeli party.
Giorgi Vashadze addressed the President and said it is not too late to make the decision. He also said he regretted that the EU-mediated negotiations ended without an agreement for the second time.
According to the Strategy Aghmashenebeli leader, the ruling Georgian Dream party showed no flexibility over the early election and the political prisoners' release. These two issues were among the five-point solution proposed by the European Council President Charles Michel.
"The country must not have political prisoners, and our standpoint was not to leave political prisoners as hostages of the Georgian Dream. We are ready to agree on the remaining three issues. I don't think that this document is final," Vashadze claimed.
Giorgi Vashadze called on the President to use her function granted by the Constitution and play a constructive role in the negotiations process.
The ruling Georgian Dream (GD) party and the opposition failed to agree on Tuesday. EU mediator Christian Danielsson said he proposed a solution that puts the country's interest first, but none of the political parties could agree to it.
The Georgian opposition parties that won seats in the Georgian Parliament of the 10th Convocation believe the 2020 parliamentary elections were a fraud. They have been demanding repeat parliamentary elections and the release of the United National Movement Chair, Nika Melia, and the co-founder of the TV channel Mtavari Arkhi Giorgi Rurua.