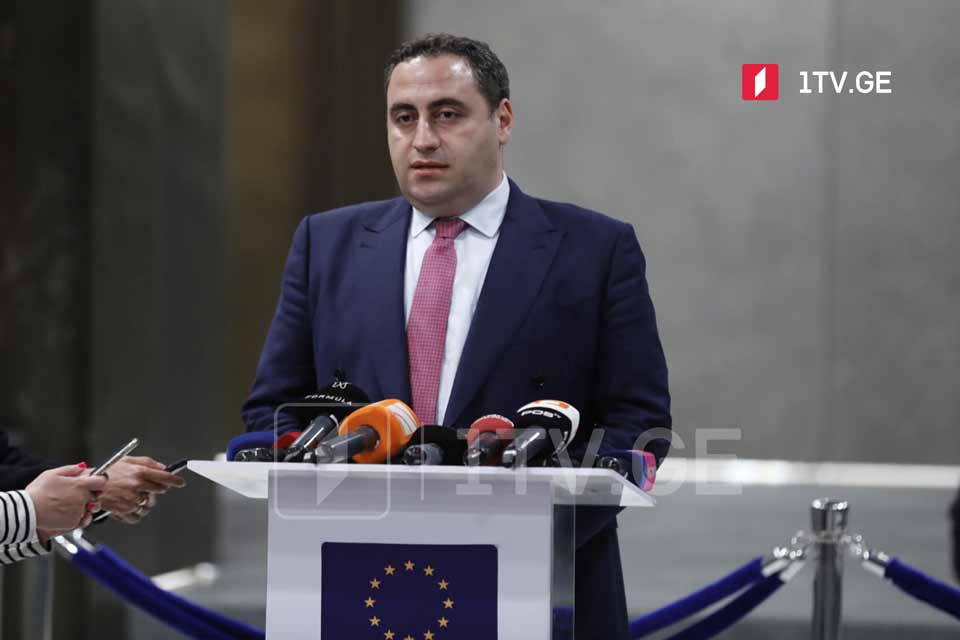 Strategy Aghmashenebeli: GD to consider itself defeated in EU-brokered agreement
With resignation of Archil Talakvadze as Parliament Speaker confirmed that the ruling Georgian Dream (GD) considers itself to be defeated in the EU-brokered compromise agreement, said Giorgi Vashadze, Leader of the opposition Strategy Aghmashenebeli party.
According to Vashadze, the GD admitted to have political prisoners in the country, that the 2020 parliamentary elections had legitimacy problems.
"Now it is time for everybody to unite and be result-oriented. The GD will not be able to take back any component. The agreement has outlined terms and its fulfillment is linked to Georgia-US Strategic relations," Vashadze claimed.
Archil Talakvadze, Parliament Speaker quit post on Saturday.
The Georgian political parties signed A way ahead for Georgia, a compromise document submitted to the parties by the European Council President Charles Michel, at the Orbeliani Palace on April 19.