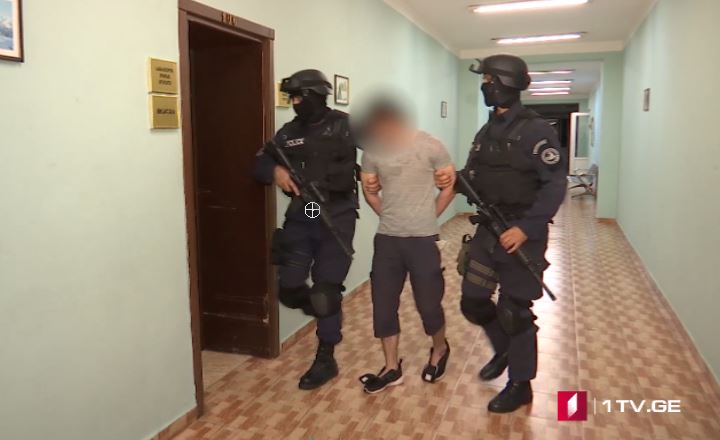 State Security Service detained person charged for contribution to terrorism
Officers of Counter-Terrorism Center of State Security Service detained the wanted person Ruslan Shavadze, born in 1977, charged for contribution to terrorism into August 9 Batumi case. The operative-investigation activity was conducted together with employees of Adjara Police Department and Special Tasks Department – Nino Giorgobiani, Spokesperson of State Security Service reported during the briefing.
Shavadze has been sentenced to 13 years imprisonment in absentia. Investigation determined that the detained person crossed Georgia-Turkey state border illegally together with Akhmed Chataev and Ibragim Adashev on October 27, 2017.
The three then lived at a rented apartment at Monk Gabriel Salosi Street in Tbilisi where anti-terrorist operation was carried out. Two terrorists were liquidated while Ivane Golashvili, an employee of Special Tasks Unit was killed during the special operation. Ruslan Shavadze escaped from the crime scene.