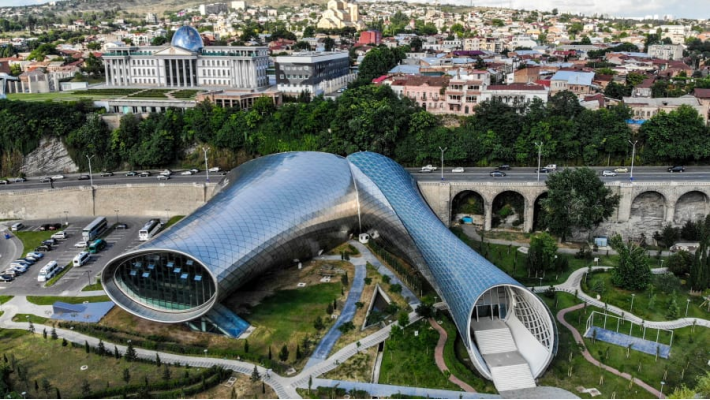 So-called Rike Jugs to be auctioned
The so-called Rike Jugs installed at the European Square in Tbilisi will be auctioned – Natia Turnava, Minister of Economy and Sustainable Development said after the sitting of Cabinet of Ministers.
The initial price of Rike Jugs is 95 million GEL. The Ministry of Economy put the jugs on the list of to-be privatized objects within the framework of "100 Investment Offers to Business" project.
Rike Jugs were installed over 15 thousand square meters of space in 2012. The construction works cost 75 million GEL.