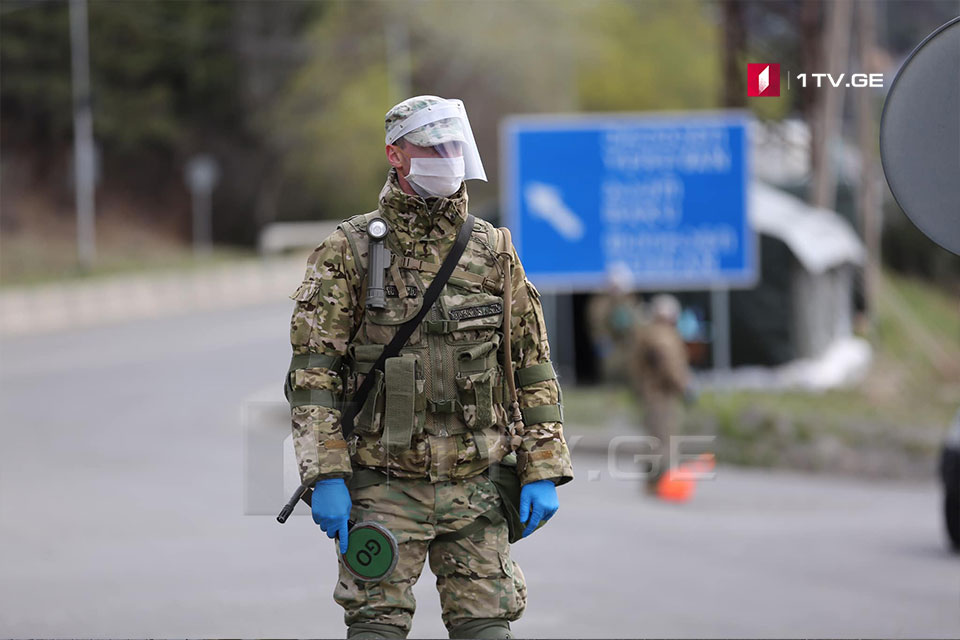 Situation at Tbilisi Entrances (Photo)
Checkpoints are set up at the entrances of the cities of Tbilisi, Batumi, Kutaisi, Rustavi, Poti, Zugdidi, and Gori in order to control the movement of individuals, to check their health status, and to ensure the fulfillment of the tightened measures under the state of emergency, as well as to provide initial thermal screening and to control the administrative borders of these cities.
These measures are carried out by units of Ministry of Internal Affairs, with the involvement of the relevant agencies of the Ministry of Defense.
Those, who violate nationwide quarantine rules, will be imposed fines or administrative punishment – 3 thousand GEL in case of physical persons and 15 thousand GEL – legal persons.