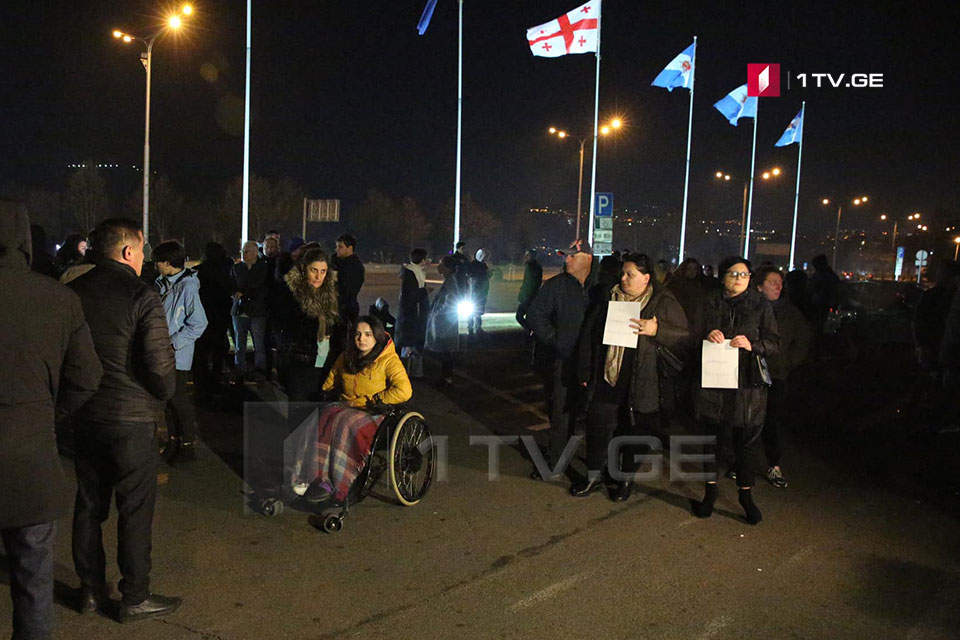 Silent activity being held at MIA
Silent activity, organized in connection with the death of 15-year-old juvenile Luka Siradze, is being held at Ministry of Internal Affairs (MIA). Organizer of the activity is "In Country's Service" Movement.
Members of "It is a Shame" and "Make a Change" movements are joining the activity. Representatives of different political parties are also at present at the Ministry. Politicians brought flowers and posters which read "The system has to be punished."
A 15-year-old juvenile, who was injured when attempting to commit suicide, died in a hospital on December 17. Doctors of Iashvili Children's Clinic said the teenager's condition was critical and he was attached to the artificial breathing device. Foreign invited doctors were also involved in the treatment.
The teenager jumped from the 9th floor of a block of apartments in Dighomi district of Tbilisi on December 12. The incident was preceded by a conflict at Green School. The juvenile was questioned by the police.
The lawyer claims that his defendant was subjected to psychological pressure during questioning. He said that law enforcers were forcing the teenager to admit to having committed hooliganism.