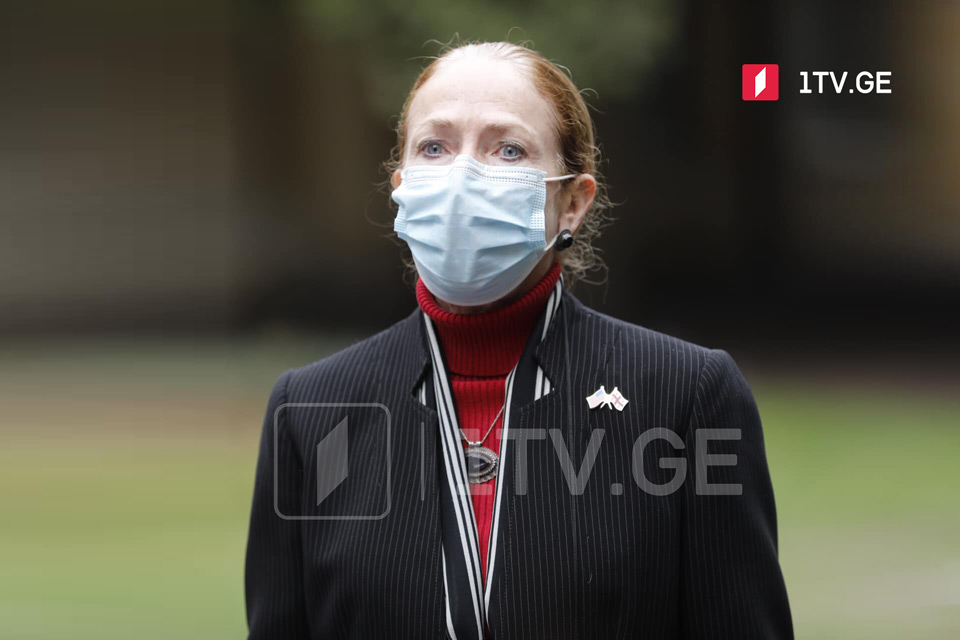 Secretary Austin's visit signals close US-Georgia cooperation, Ambassador Degnan says
US Ambassador to Georgia Kelly Degnan says Secretary of Defense Lloyd Austin's visit is a "sign of the continued close cooperation between the United States and Georgia."
"Our security cooperation continues – it's one of the topics we will discuss during the meetings later today – what more the United States and Georgia can do together to increase Georgia's security and stability.  So, we are thrilled to have Secretary Austin here, and we look forward to a very full and productive day," Ambassador Degnan underscored.
Gamorjoba! @SecDef Austin arrived in Tbilisi this morning, and is set for meetings with the Prime Minister and Defense Minister, as well as a visit with Georgian and American troops, reiterating America's commitment to Georgia as a strong partner in security and defense. pic.twitter.com/eGFY3yoVv8

— U.S. Embassy Tbilisi (@usingeo) October 18, 2021
Secretary of Defense Lloyd Austin has arrived in Georgia on Monday. As part of a trip, Secretary Austin is visiting Georgia, Ukraine, and Romania and will participate in the NATO Defense Ministerial in Belgium.
In Georgia, Secretary Austin will meet with Prime Minister Irakli Garibashvili and Minister of Defense Juansher Burchuladze to reaffirm U.S. support for Georgia's sovereignty and territorial integrity and underscore the importance of the U.S.-Georgia strategic partnership in addressing regional and global security challenges. The leaders will also discuss bilateral security cooperation and encourage greater regional cooperation in the Black Sea, the US Embassy in Georgia said.
Wheels down in Georgia. The United States is committed to helping Georgia build its defense capacity and advance its Euro-Atlantic integration, and I'm looking forward to my meetings here. pic.twitter.com/TJy25tfn90

— Secretary of Defense Lloyd J. Austin III (@SecDef) October 18, 2021