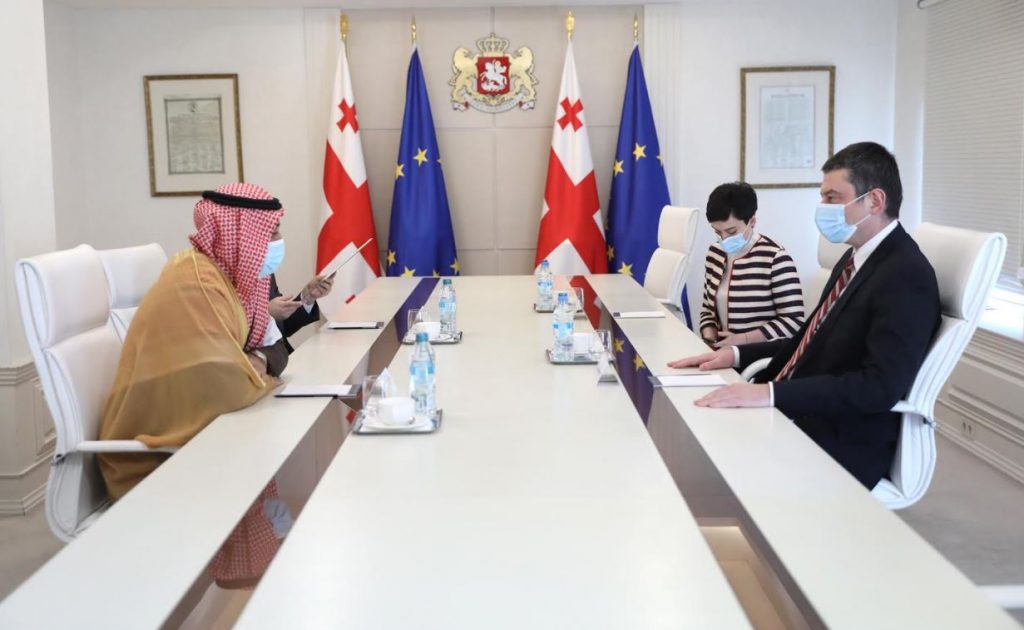 Saudi Arabia King congratulates Georgian PM on reappointment
The King of Saudi Arabia Kingdom congratulated Georgian Prime Minister Giorgi Gakharia on reappointment.
The Ambassador Extraordinary and Plenipotentiary of the Kingdom of Saudi Arabia, Abdullah Almutairi conveyed the official congratulations of the King and Hair of the Throne to the Head of the Georgian Government during the meeting at Governmental Administration on Wednesday, Georgian governmental administration press service informed.
"I reaffirm my desire to strengthen cooperation for the benefit of our countries. I wish you health and happiness, and prosperity and welfare to the Georgian people," reads the congratulatory message.
Georgian PM and Saudi Arabia Ambassador discussed the latest positive dynamics in trade-economic relations and underlined a bigger potential in that regard.