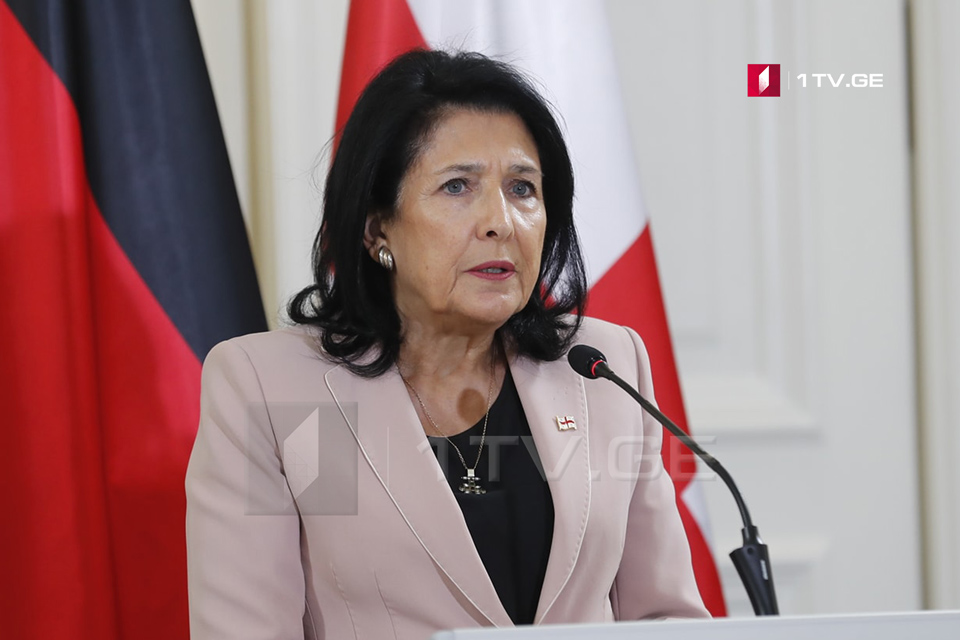 Salome Zurabishvili welcomes outcome of Prime Minister's visit to Azerbaijan
Georgian President Salome Zurabishvili welcomes the outcome of the visit of Georgian Prime Minister Giorgi Gakharia to Azerbaijan.
"Taking into account the national interests and history of the two countries, opening the churches in the Davit Gareji Monastery for the Georgian community is another step forward in resolving the issues related to Davit Gareji complex and the entire border demarcation.
Azerbaijan is our strategic partner and I am convinced that as a result of joint efforts, the two countries will find solutions that are in the best interests of two countries", – the statement of Georgian President reads.
Giorgi Gakharia, Prime Minister of Georgia paid his first official visit to the Republic of Azerbaijan.
Giorgi Gakharia has summed up his visit during the cabinet meeting today. According to him, the churches of David Gareji complex will be opened for the Georgian clergy from tomorrow.