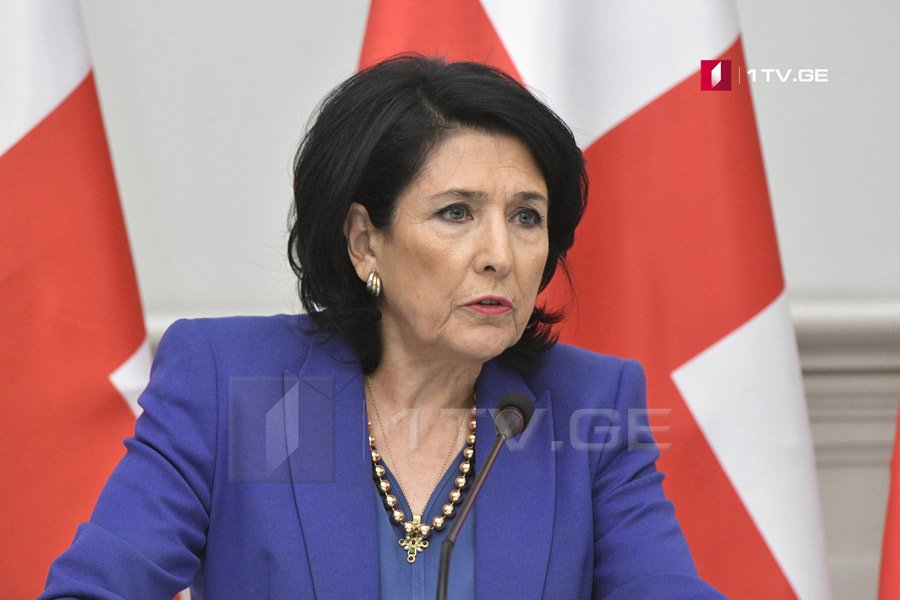 Salome Zurabishvili: Russia opposed bringing Baltic States into NATO but decision was still taken
Integration into NATO does not happen as a result of the accumulation of some scores, this is not the exam, – Georgian President Salome Zurabishvili said in response to the questions asked by the reporter of Georgian First Channel about Georgia's NATO membership.
"We know that we are doing everything necessary. This is recognized. Today we are the forerunners of the next group. We carry out our tasks most efficiently, but so far no decision has been taken on a joint consensus, the adoption of which is the sovereign right of all countries. We have great hope and a lot of our partners support it. They may are more cautious in taking new decisions due to certain circumstances existing in NATO and the EU.  I want to emphasize once again that this is not linked to Russia. Russia is and probably will always be categorically against the adoption of this decision, as it opposed the Baltic States' NATO membership, but decision was still taken", – Salome Zurabishvili said.