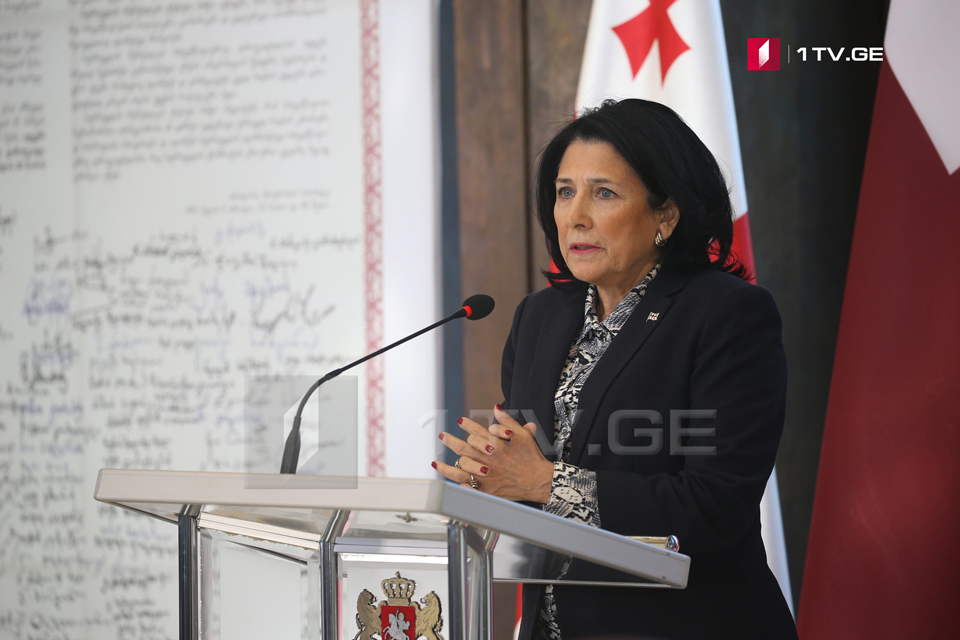 Salome Zurabishvili – Restoration of Independence followed April 9 Tragedy
A referendum and restoration of independence followed April 9 tragedy and casualties, likewise Easter comes after Holy Week – Georgia's President Salome Zurabishvili said at Avlabari Palace of State Ceremonies where a reception was organized for signers of Act of Independence and family members of April 9 victims.
"April 9 is the date toward which every Georgian has a special attitude. April 9 is a tragic date. This day reminds us of suffered troubles but this tragedy unites. The whole history confirms that April 9 is an example. This tragedy gave us the strength to overcome captivity of the Soviet Empire and lay the foundation to independence," Zurabishvili said.
President also underlined the merit of all those who sacrificed their lives and expressed respect to First President Zviad Gamsakhurdia who led the struggle for independence.
Thirty years passed after April 9 Tragedy in Tbilisi when an anti-Soviet demonstration was dispersed by the Soviet Army, resulting in 21 deaths and hundreds of injuries. April 9 is now remembered as the Day of National Unity.