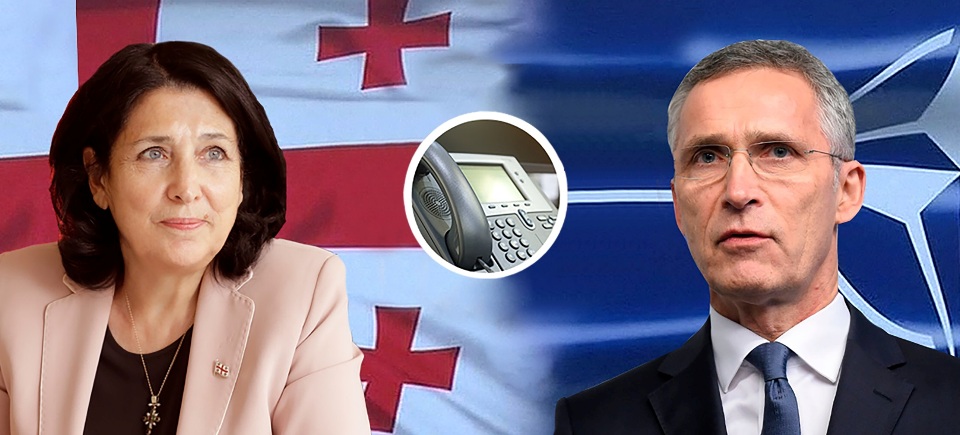 Salome Zurabishvili: NATO-Georgia Commission meeting should be held at ministers' level
Today, the President of Georgia Salome Zurabishvili talked to the Secretary General of NATO, Jens Stoltenberg by phone. During the conversation, the difficult situation created by the pandemic was discussed. The Secretary General of NATO gave the highest assessment to the strong efforts made by the Georgian government regarding the virus and called it effective.
The information is released by the Press Office of the President of Georgia.
According to the President of Georgia, despite the crisis caused by the pandemic, Georgia's relations with the European Union and NATO are strengthening. According to Jens Stoltenberg, Georgia is a partner country of NATO and it is important to strengthen the joint effort.
He said the crisis caused by the virus should not turn into a security crisis. Salome Zurabishvili expressed hope that due to the pandemic, despite the postponement of part of the large-scale NATO exercise in Europe, it will be held next year and will be hosted by Georgia as planned, which is an indicator of close partnership and cooperation.
According to Salome Zurabishvili, Georgia is cooperating with NATO on two main priorities – Black Sea security, which is important not only for Georgia, but also for NATO and the European Union, and cybersecurity.
According to Stoltenberg, for the security of the Black Sea, the parties should share more information and, after the end of the Coronavirus pandemic, should implement more plans. The NATO Secretary General emphasized the importance of NATO-Georgia cooperation in Afghanistan, praised the cooperation, and called the participation of the Georgian military in the mission impressive and strong.
The President of Georgia noted that the meeting of the NATO-Georgia Commission should be held at the level of ministers.