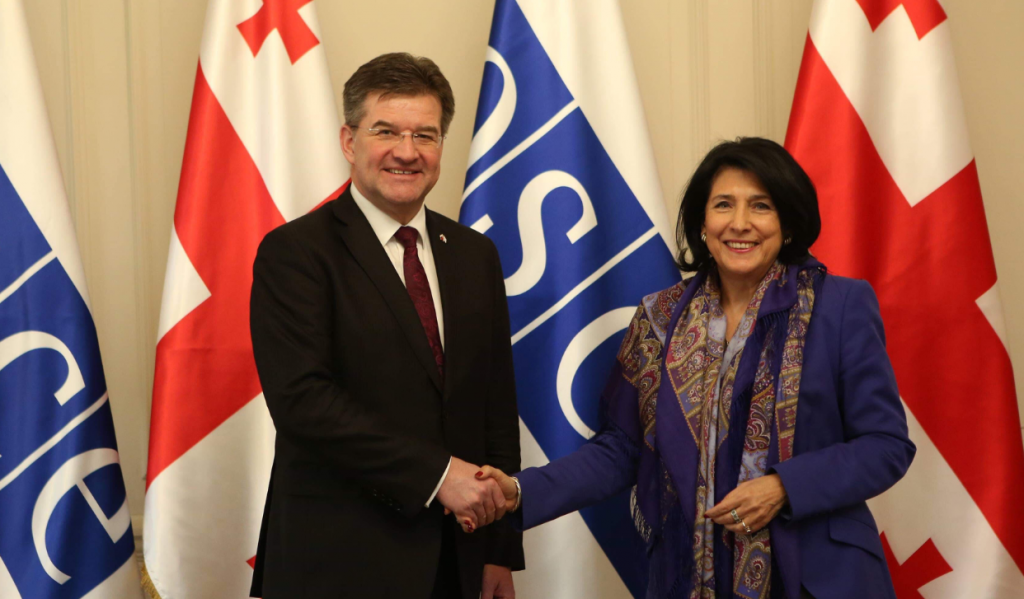 Salome Zurabishvili hold a meeting with Miroslav Lajčák
President of Georgia Salome Zurabishvili hosted the Minister of Foreign and European Affairs of the Slovak Republic, OSCE Chairperson-in-Office Miroslav Lajčák, who is paying a visit to Georgia.
According to the president's administration, the sides discussed the issues of cooperation between Georgia and the OSCE and the directions of deepening Georgia-Slovak relations.
The importance of OSCE support and the policy of non-recognition of Georgia's occupied regions of Abkhazia and the Tskhinvali Region/South Ossetia were emphasized. During the meeting, the priorities of the OSCE Chairman-in-Office's work, the hardest consequences of Russia's occupation of Georgian regions, conditions of the conflict-affected population, the facts of human rights violations in the occupied regions, the hard humanitarian situation and the security environment in the regions were discussed.
Salome Zurabishvili and Miroslav Lajčák talked about further development and deepening of Georgia-Slovak relations, including the importance of establishing close co-operation between the regions of the two countries.