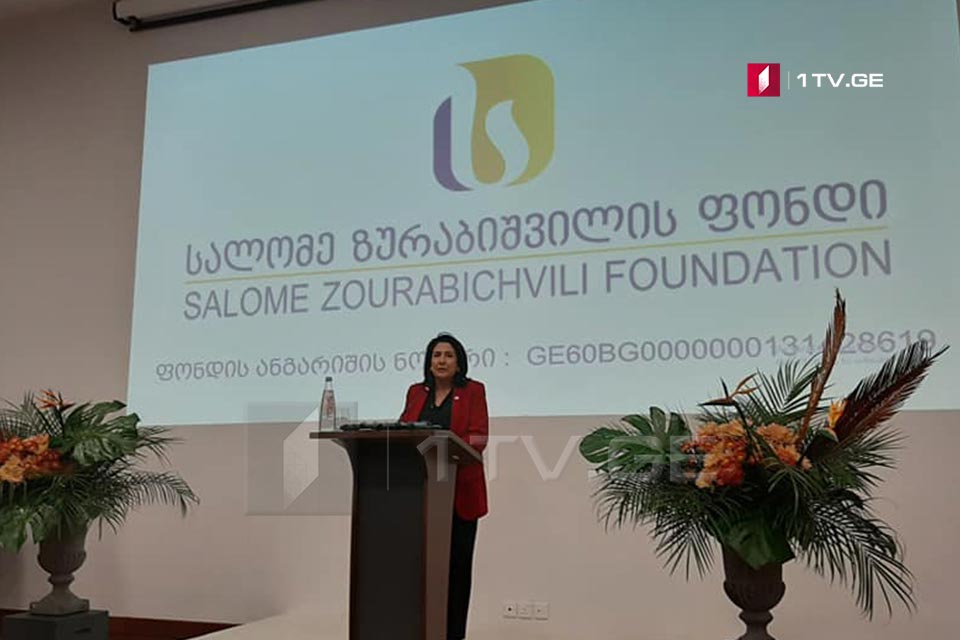 Salome Zurabishvili Foundation established
The fund of the president of Georgia, Salome Zurabishvili has officially established. Special council ruled by Natela Machavariani will determine the activities of the charity fund.
The President's Fund will focus on three key priorities – childhood cancer, health care, women's and children's health, culture and regional development.
Georgian President`s Fund will be Supervised by neuropathologist Nana Tatishvili, psychiatrist Lali Bandzeladze, public relations specialist Giorgi Kopaleishvili, director of Tsinandali Festival Davit Sakvarelidze and president's brother Otar Zurabishvili, who will represent Diaspora.