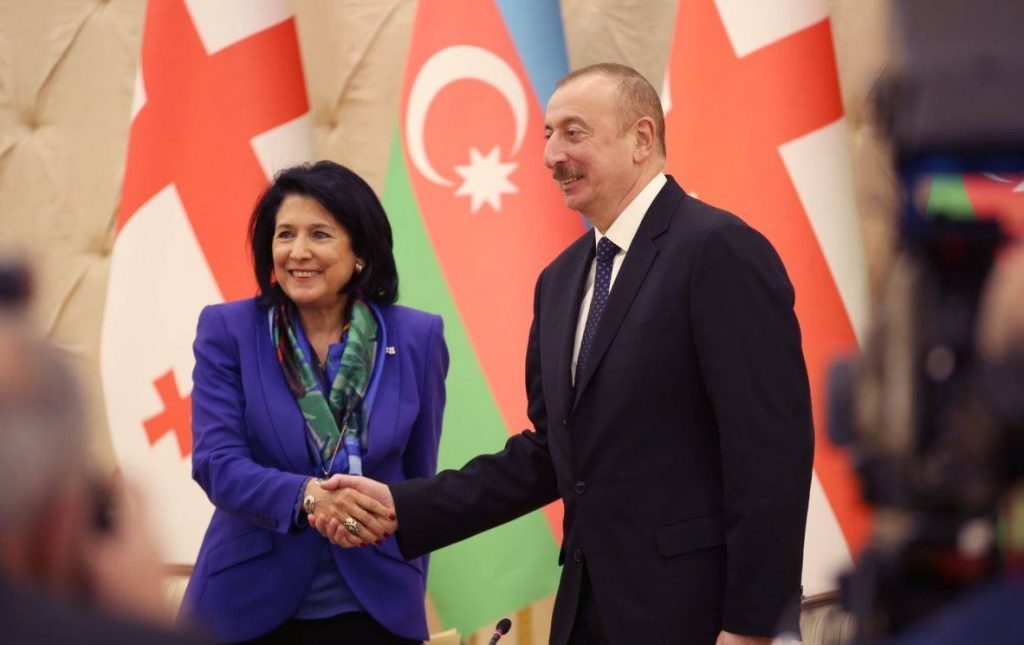 Salome Zurabishvili and Ilham Aliyev held phone conversation
A phone conversation was held between Georgian President Salome Zurabishvili and President of Azerbaijan Ilham Aliyev. The Press Office of the President of Georgia released this information.
As information notes, Salome Zurabishvili thanked Ilham Aliyev for opening a Georgian school in the village of Alibeglo, Kakhi district.
"For his part, Ilham Aliyev reaffirmed Azerbaijan's support to Georgia, as a friend and strategic partner of our country.
Salome Zurabishvili also thanked Ilham Aliyev for supporting Georgia's candidacy in the election process of the head of the European regional bureau of the World Trade Organization", – information released by Press Office of the President reads.
Salome Zurabishvili invited the President of Azerbaijan to Georgia.