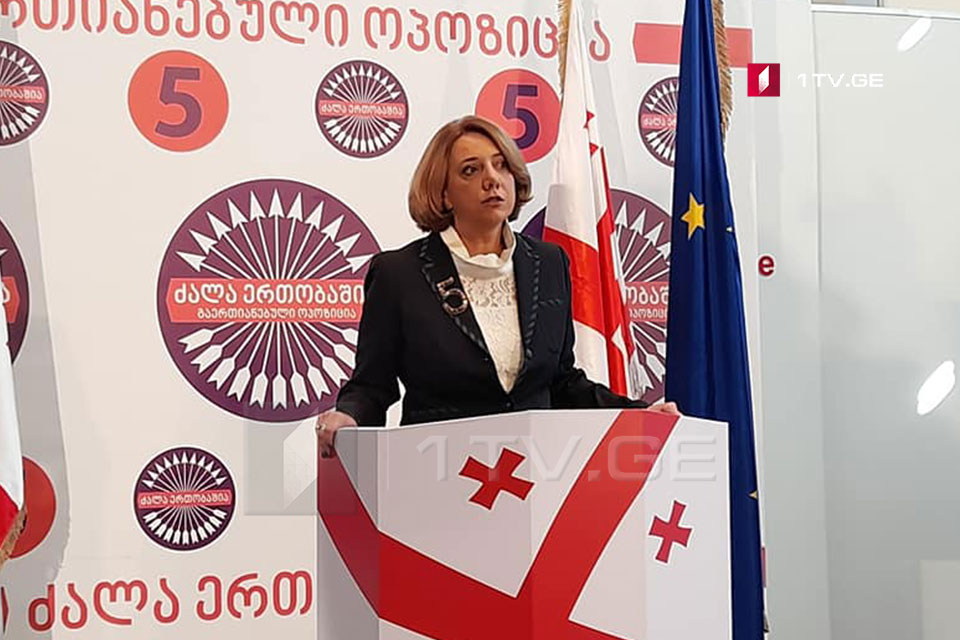 Salome Samadashvili calls on oppositional parties for not signing CEC summarizing protocols
Salome Samadashvili, one of the leaders of National Movement party said that the government will have to declare the results of the October 31 forged elections as null and void.
Samadashvili asked the public representatives to join the protest at Rustaveli Avenue and called on members of election commissions of the oppositional parties for not signing the summarizing protocols of the October 31 elections presented at Central Election Commission (CEC).
Also, according to Samadashvili, CEC Chairwoman Tamar Zhvania has to be hold responsible for having falsified the election results.
"Ivanishvili (Chairman of Georgian Dream) is trying to fully fulfill his mission – block the road to Europe and NATO. Nobody has to believe that forging elections was only the attempt to maintain the power. All citizens, who went to vote and stood in long lines, those who voted for changes, were told that they have no rights and are no ones," Samadashvili claimed.