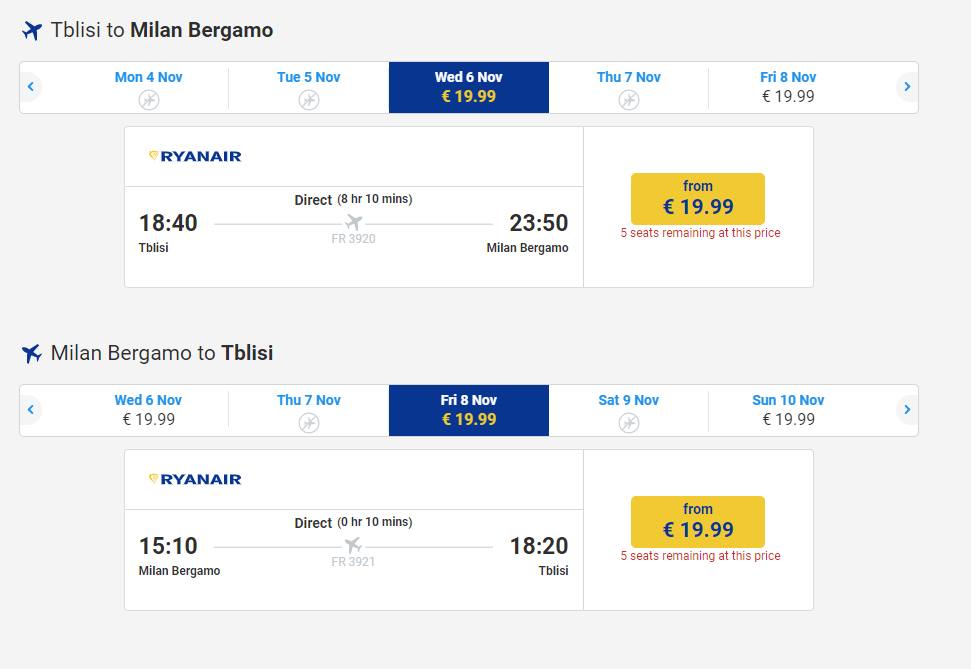 Ryanair to begin carrying out of flights from November
Ryanair Air Company will be carrying out flights from Tbilisi and Kutaisi airports in direction of Italian and French cities starting November.
The information about flights is already available on the official webpage of the air company. The flight Tbilisi-Milan will land at Bergamo Airport and will be carried out 4 times a week. The price for air tickets begins from 19.99 Euro.
The flights from Kutaisi airport will be carried out in direction of Bologne, Italy, and Marseille, France.
An agreement of cooperation will be signed today between the Georgian Airports Union and Ryanair DAC, an Irish low-cost airline founded in 1984.
According to the Ministry of Economy and Sustainable Development, the document will be inked at the Governmental Administration by Giorgi Chogovadze, Director of Georgian Airports Union and   David O'Brien, Chief Commercial Officer of Ryanair.
Minister of Economy and Sustainable Development Natia Turnava will attend the signing ceremony.