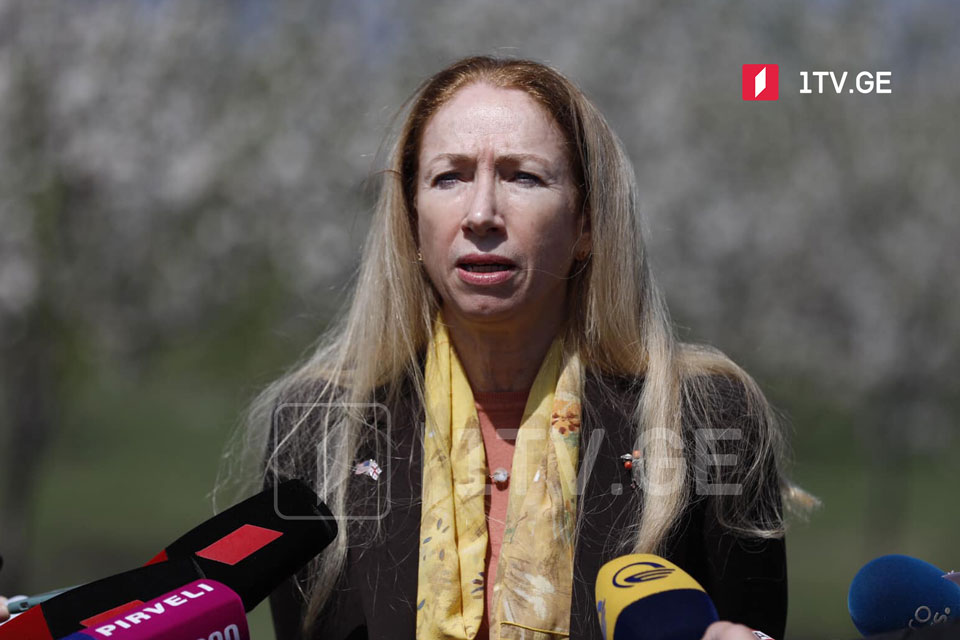 Russia's withdrawal from Georgian territories to be a real sign that Russia is serious, US Ambassador said
The first thing that Russia needs to do is to withdraw from Georgian territories. That would be a real sign that Russia is serious and not just sending messages, said Kelly Degnan, US Ambassador to Georgia.
US Ambassador commented about the statement made by the Russian Foreign Ministry in connection with the 13th anniversary of the 2008 August war.
"It is very important for Georgians to see Russia withdraw from Georgian territories, reverse its mission of Tskhinvali and Abkhazia and immediately open up the access for humanitarian corridors.
There is a mechanism for dialogue in Geneva International Discussions, and if Russia uses that mechanism more effectively and with faith, it is possible that more progress is seen in resolving the conflict," Ambassador Degnan said.
The Russian Foreign Ministry said in a statement that Russia is ready to restore relations with Tbilisi to the level that the Georgian side is ready for.