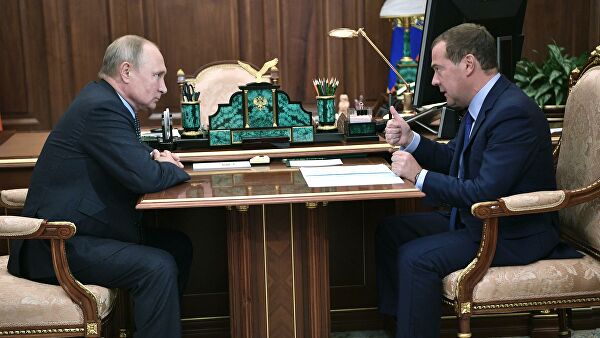 Russian President proposed PM post in National Security Council
Russian President Vladimir Putin proposed Prime Minister Dmitry Medvedev the post as deputy of the National Security Council, a newly created position.
According to the Russian media, Putin thanked his longtime associate for his work as head of the government, before adding "not everything" had worked out.
The Independent writes that Prime Minister, who served as president over 2008-12, had been considered favorite to succeed Russia's longtime leader.
Russia's Prime Minister Dmitry Medvedev has unexpectedly submitted his resignation, allowing Vladimir Putin to reshuffle his top team.
The news came on the back of Putin's annual state of the nation address in which he proposed a radical constitutional shakeup and referendum — a move many considered to be a prelude to staying on in power when he is forced to leave the presidential post in 2024.