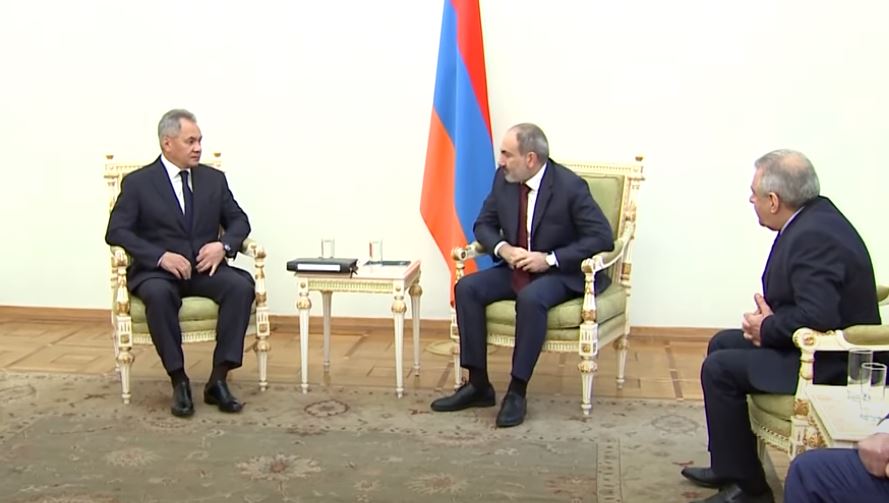 Russian Foreign an Defense Ministers arrive in Armenia
Russian Foreign Minister Sergei Lavrov and Russian Defence Minister Sergei Shoygu are visiting Armenia, APA reports citing TASS.
Russian Defense Minister has already met with Armenian Prime Minister Nikol Pashinyan. The current situation in Nagorno-Karabakh conflict zone will be the main topic during talks.