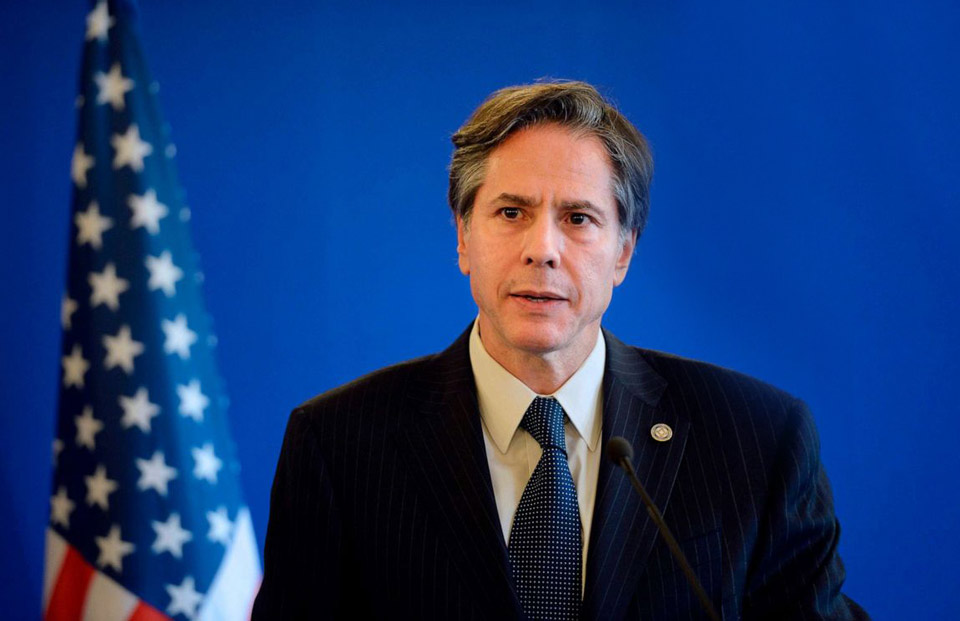 Russia maintains forces in Georgia and de facto authorities in Abkhazia and South Ossetia, Secretary Blinken says
We've seen a flouting of conventional arms control commitments in Europe. Russia maintains forces in Georgia and de facto authorities in Abkhazia and South Ossetia, said United States Secretary of State Antony Blinken at 28th OSCE Ministerial Council in Stockholm.
Secretary Blinken also said that "Russian troops remain entrenched in Moldova without Moldova's consent.  And at home, Russia has cracked down on civil society organizations, the latest being key branches of a very respected human rights group, Memorial, as well as independent media."
"In the Caucasus, we do welcome the resumption of direct dialogue between the governments of Armenia and Azerbaijan, and we urge them to make progress on humanitarian issues including detainees, demining, missing persons, with investigations of alleged human rights abuses and violations of international humanitarian law with the perpetrators held accountable.  And I hope there, we can all work together including with Russia to continue to make progress.

We urge all parties to resolve other outstanding issues like border delimitation and demarcation, the restoration of economic and transport links, and to continue to engage with the Minsk Group co-chairs for a lasting peaceful end to the Nagorno-Karabakh conflict.

We all share an interest in ensuring Afghanistan is never again used as a base to plan terrorist attacks against our countries and our people.  Enhanced border security cooperation with our Central Asian partners will be vital.  We'll continue to support the OSCE's engagement through its field presence in Central Asia and its programs on counterterrorism, democratization and human rights, border control, and management," Secretary Blinken stressed.