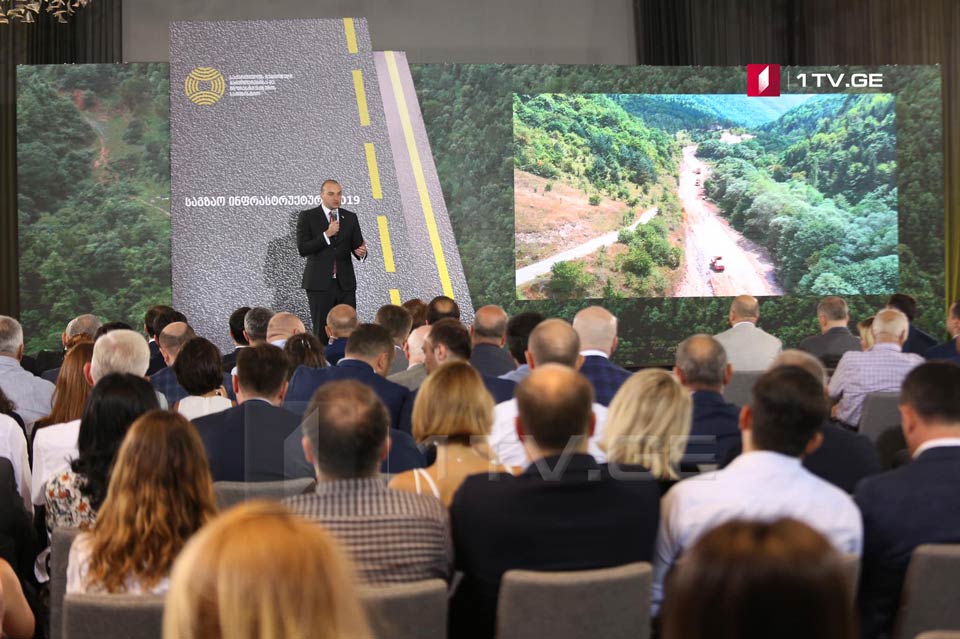 Roads Department presenting report of 6-months work
The Roads Department of Georgian Ministry of Regional Development and Infrastructure is holding a presentation of the report of 6-months work at Sheraton Metechi Palace Hotel in Tbilisi.
Mamuka Bakhtadze, Prime Minister, Maia Tskitishvili, Minister of Regional Development and Infrastructure and Irakli Karseladze, Chairman of Roads Department, are presenting the report. Members of the parliament and representatives of donor organizations are attending the activity.
According to the Roads Department, 397 838 275 GEL was spent during the first half of the year on infrastructure development. The projects being carried out by Roads Department includes Rikoti Pass and different road sections in Racha, Svaneti and Imereti regions.
Based on the report, the Roads Department will have rehabilitated 550 kilometers of roads by the end of this year. Works are being carried out in prevention of natural disasters and fortification of riverbanks as well.
During the first 6 months of 2019, the Infrastructure Ministry announced 228 tenders and signed agreements for works in the amount of 514 103 278 GEL. The budget of Roads Department in 2019 amounts 1 302 050 000 GEL.