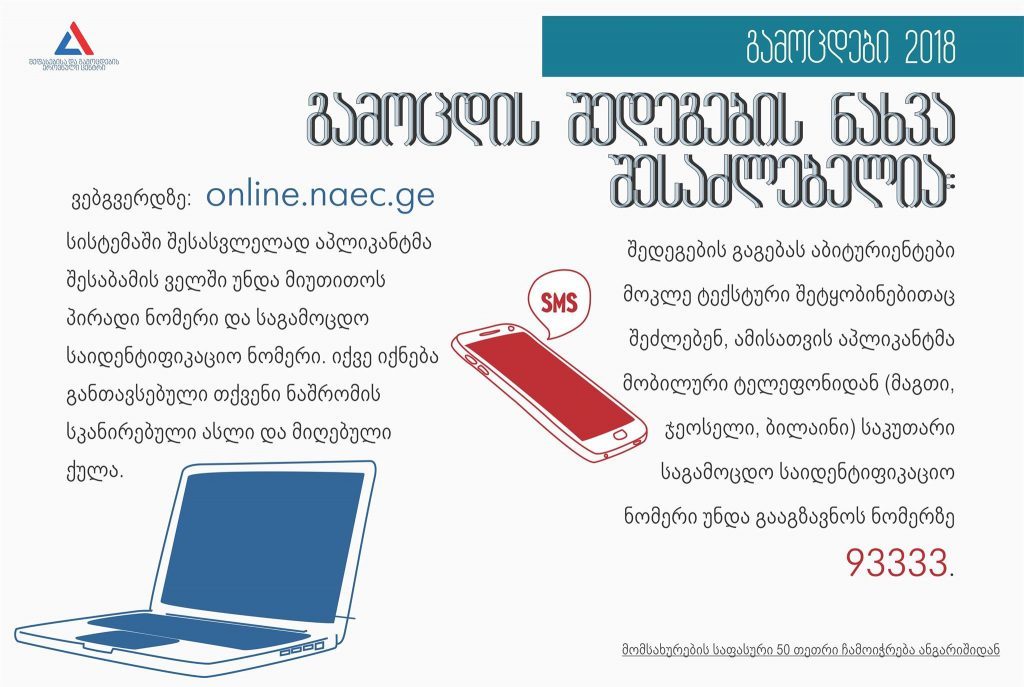 Results of Examination in Foreign Languages to be published
Results of the examination in Foreign Languages of 2018 United National Examinations will be published today.
According to National Examinations and Assessment Center, university entrants will be able to view their test results at online.naec.ge or by sending SMS via indicating their identification code.
The 2018 United National Examinations began on July 2 with test in Georgian Language and Literature and ended on July 26 with test in Physics.