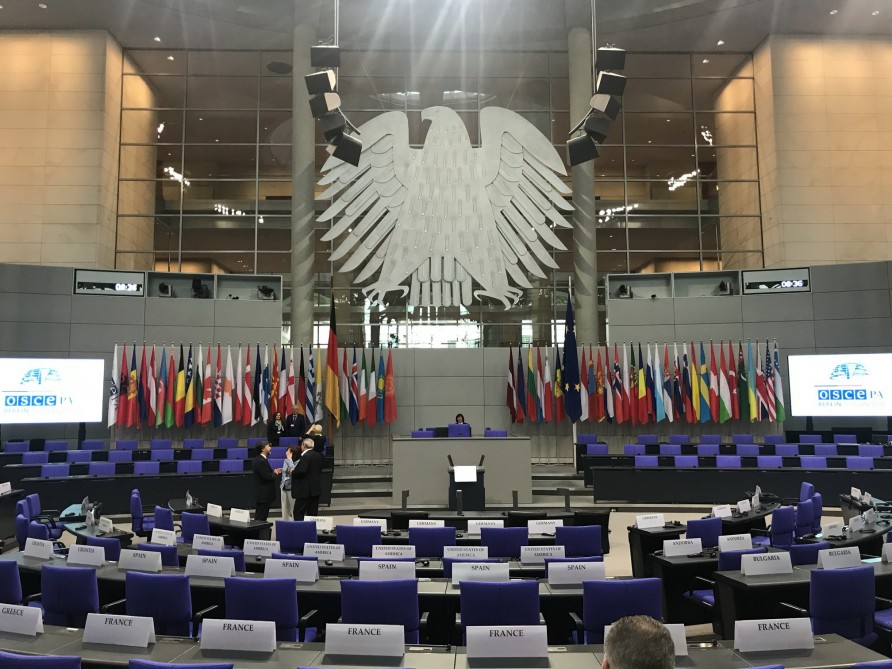 Resolution prepared by Georgia to be discussed during session of OSCE PA
A resolution prepared by Georgia will be discussed today during the session of the Parliamentary Assembly of Organization for Security and Cooperation in Europe (OSCE).
After having gained backing from OSCE Parliamentary Assembly's Committee on Political Affairs and Security, the Georgian delegation hopes that the resolution "Ten Years After August War" will be supported during the session.
In case of support, OSCE PA will condemn murder of Davit Basharuli, Giga Otkhozoria and Archil Tatunashvili and will call on Russia for not impeding to ongoing investigation.
The text of the resolution also focuses on harsh violation of human rights of locals residing across Georgia's occupied territories and places accent on the necessity to admit international observers onto the territories. The resolution also mentions the Georgian governmental initiative "A Better Step for Better Future."
Gigi Tsereteli, President of OSCE PA said he expected some objections about the resolution on part of the Russian delegation. According to Sopo Katsarava, Chairwoman of the Georgian Parliamentary Foreign Affairs Committee, the resolution reflects important issues.