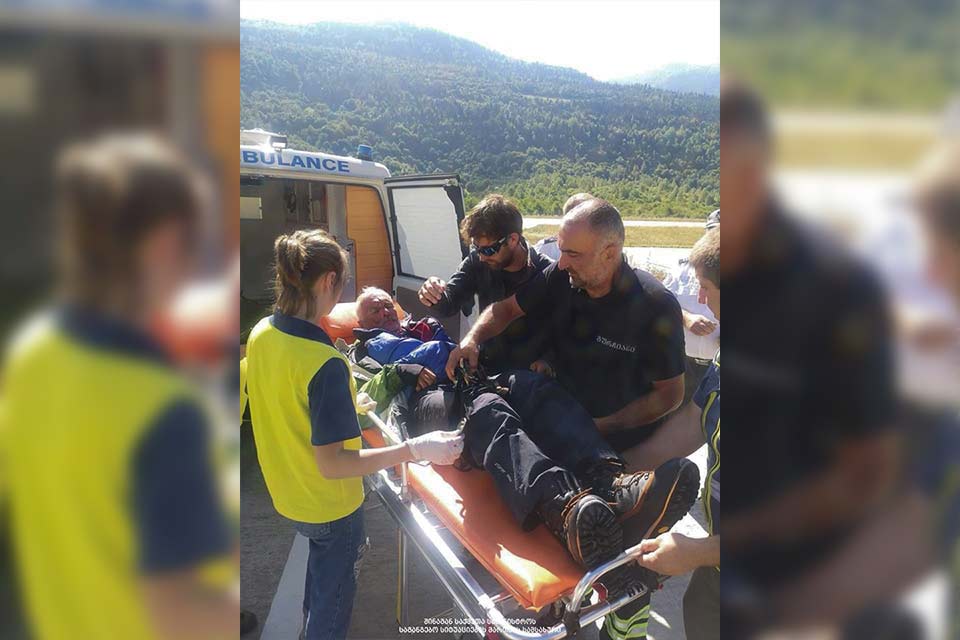 Rescue operation at Ushba ends successfully
A  rescue operation at Ushba, one of the most notable peaks of the Caucasus Mountains, ended successfully. The injured tourists from Ukraine stuck in the mountains were brought by a helicopter to a safe place.
Rescuers transferred two injured tourists to a medical facility in Mestia, where they were provided with appropriate medical care.
The rescue operation has been underway on Mount Ushba in Sveneti region since morning.