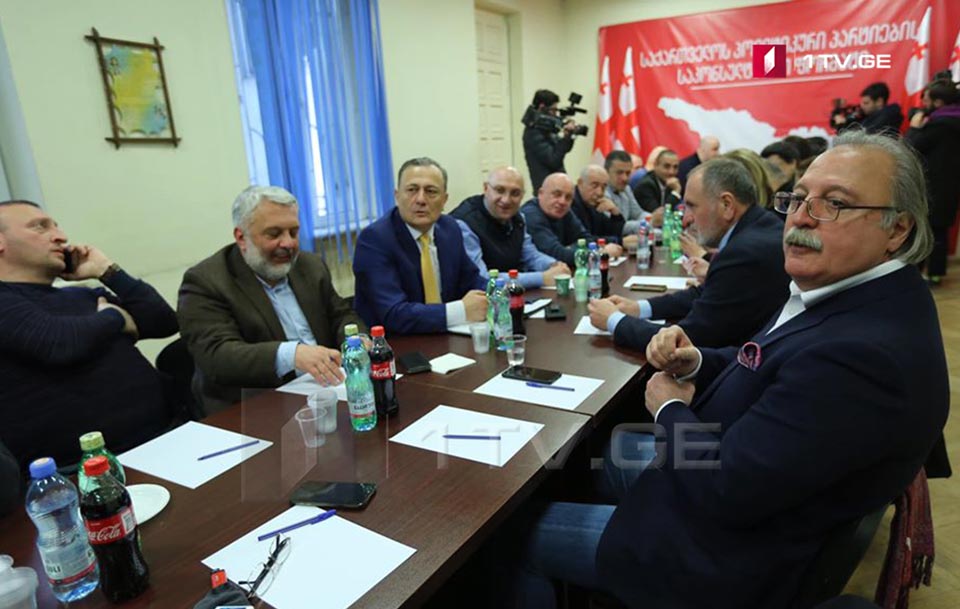 Representatives of Girchi not attending meeting of oppositional parties
Representatives of Girchi are not attending the meeting of oppositional parties being held at the office of Georgian Labor Party.
Girchi members named lack of time for being absent during the meeting rather than the statement made by Grigol Vashadze, one of the leaders of United National Movement (UNM) Party.
Vashadze stated that UNM Party demanded and required from oligarch Bidzina Ivanishvili, Chairman of Georgian Dream Party, holding of 2020 parliamentary elections with proportional system.
Zurab Japaridze, Leader of Girchi said the following day that he would not take part in the consultations of the united opposition where Vashadze would represent the main voice to speak on part of the opposition.
Grigol Vashadze represents the UNM Party at the meeting. Oppositional representatives are discussing election system at Labor Party office.