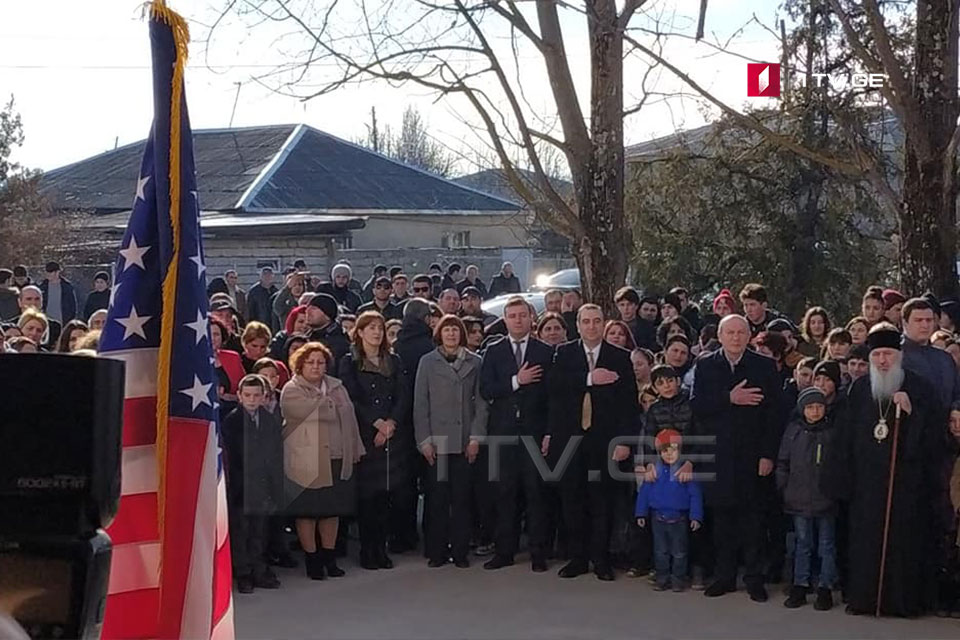 Renovated school opened in the village of Kveshi
Renovated school in the village of Kveshi, close to the occupation line has opened earlier today. The school has 200 students from the villages of Garejvari and Zemo Artsevi.
The rehabilitation works funded by Overseas Humanitarian, Disaster and Civic Aid (OHDACA).  Repair works carried out by the United States Army Corps of Engineers (USACE).
The project aims to improve both hygienic and sanitary conditions for up to 200 students in the school.