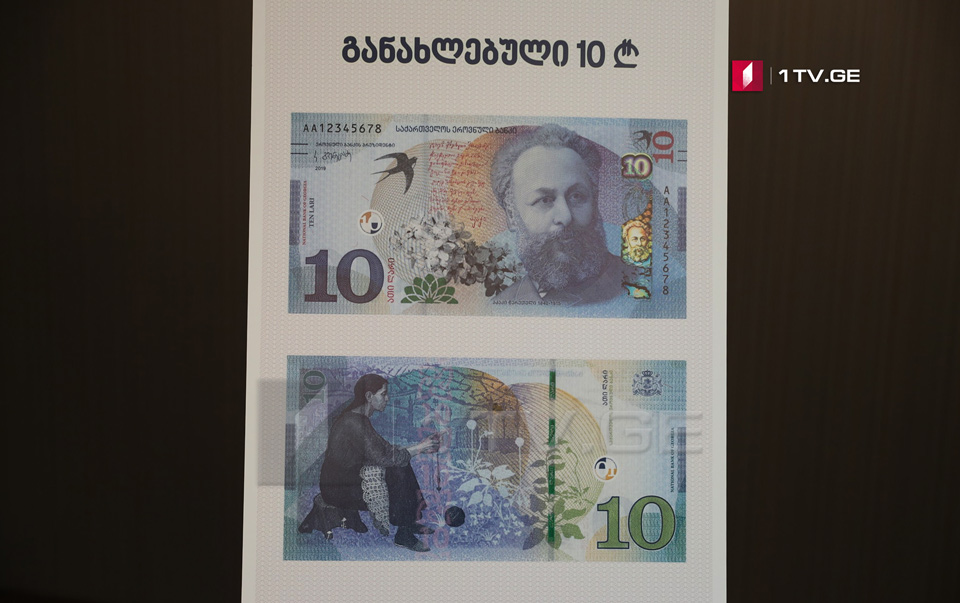 Renewed 10 GEL banknotes to be put in circulation starting October 1
Renewed 10 GEL banknotes, presented in July of this year, will release and put into circulation starting October 1, 2019.
The president of the National Bank of Georgia has already issued the relevant decree.
Renewed banknotes will be circulated in parallel with the banknotes issued in previous years.
The front side of new banknote features Akaki Tsereteli's portrait in improved relief quality and volume; the backside features the Georgian artist David Kakabadze's painting "Imereti – Mother of Mine" as well as the Coat of Arms of Georgia.