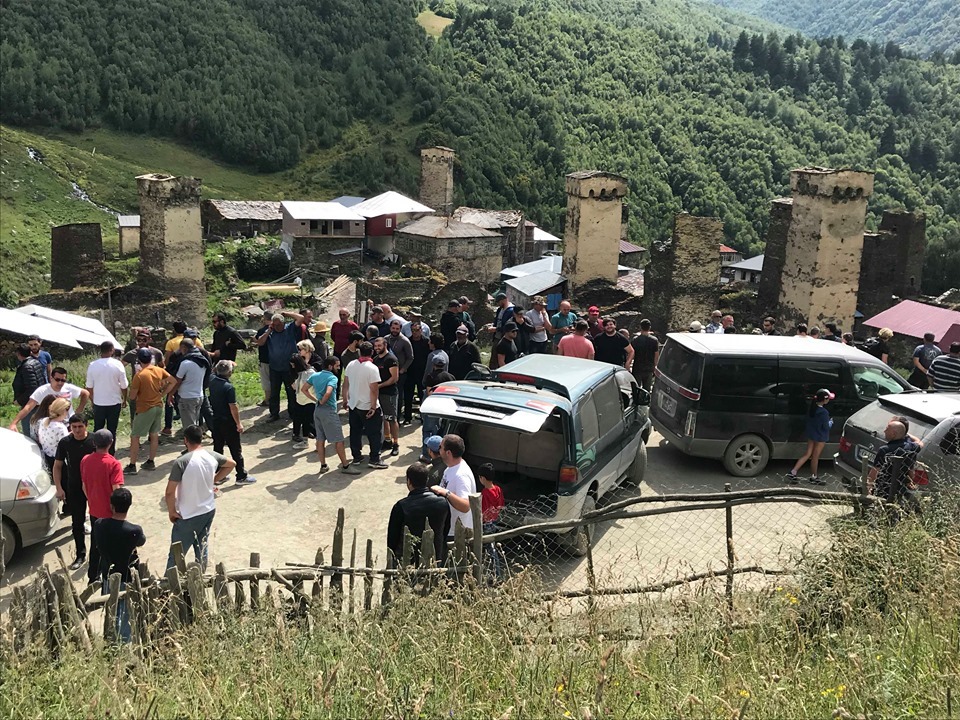 Rally held in Ushguli, protesters demand rehabilitation of historic towers
A protest rally is being held in Ushguli, Svaneti region. Residents blocked the road. Locals call for the local authorities to rehabilitate the historic towers, cultural heritage sites and address other problems.
Locals say that 90 percent of towers are in an alarming state.
In addition, as it was said at the rally, funds are being spent for the rehabilitation works in the village of Tsazhashi, however substandard works are carried out.
The photos taken at the rally were circulated on social media.