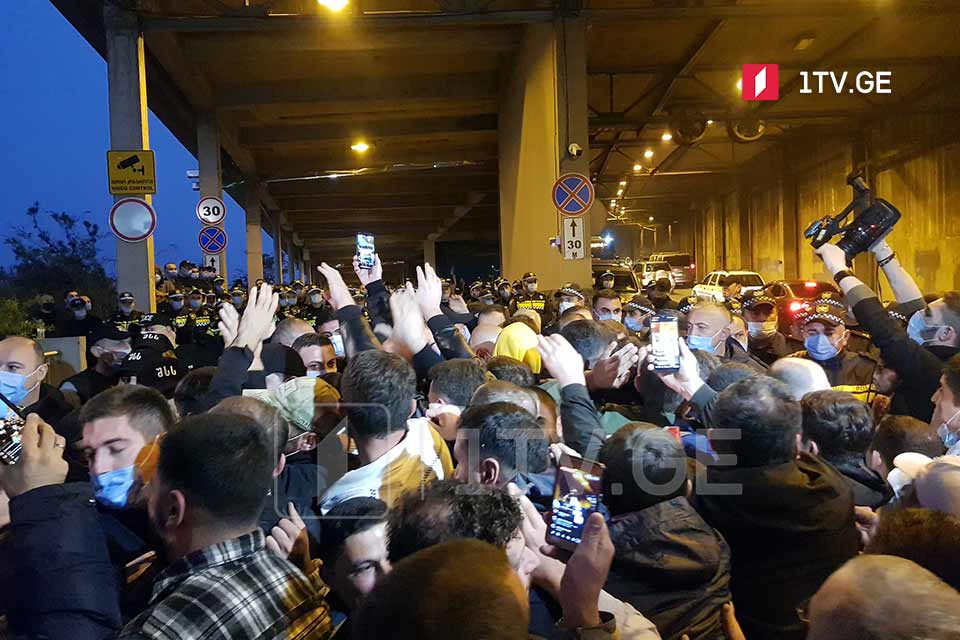 Rally at Bidzina Ivanishvili's Business Center
A rally is ongoing at Bidzina Ivanishvili's (former GD Chair) Business Center with the demand of ex-president Mikheil Saakashvili's release.
Representatives of Movement For Georgia, Change and other civil activists participate in the rally.
Police are mobilized at the Business Center. Several individuals were detained for resistance to the police.
The opposition United National Movement (UNM) organized a large-scale protest rally in Tbilisi on October 14 in support and solidarity with imprisoned ex-president Mikheil Saakashvili, who has been on hunger strike since the very first day of his arrest.
The ex-president is charged with several criminal offences. In 2018, he was sentenced to six years in prison in absentia for abuse of power.