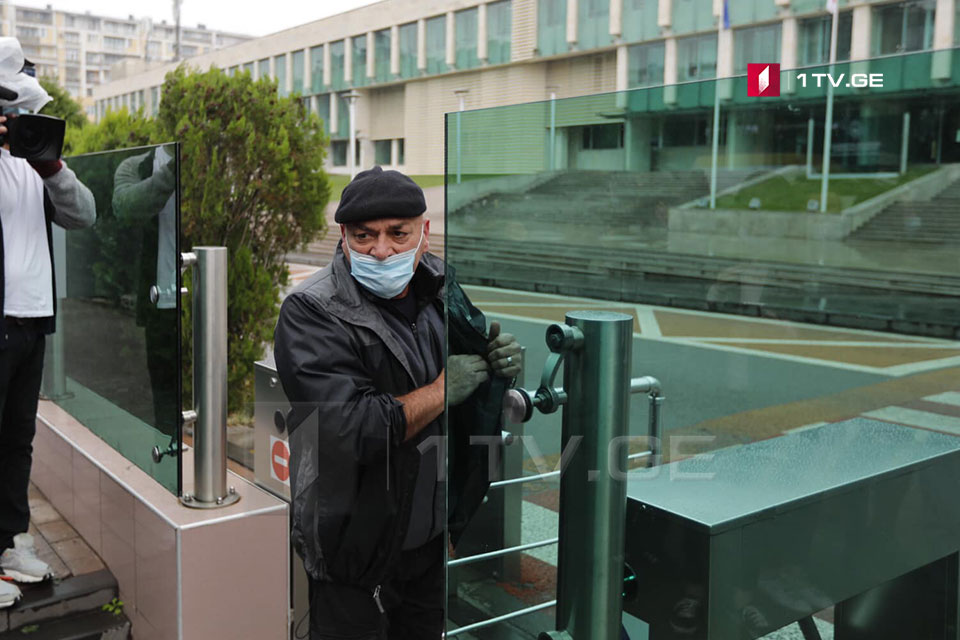 Questioning continues at State Security Service on attempt of organization of coup
Representatives of oppositional parties are summoned to questioning at State Security Service today into fact of attempt of organization of coup.
Akakli Gurjishvili, a representative of America's Supporters League observer organization arrived at State Security Service. He said that he was observing election process on October 3 at #41 polling station in Samgori district of Tbilisi.
Lawyer Giorgi Goginava, who is protecting interests of three persons – Kakha Lomtatitdze, Rezo Baramidze and Ioane Kerkadze – also arrived at the service.  Goginava said that his defendants are representatives of Anti-Corruption Council organization.