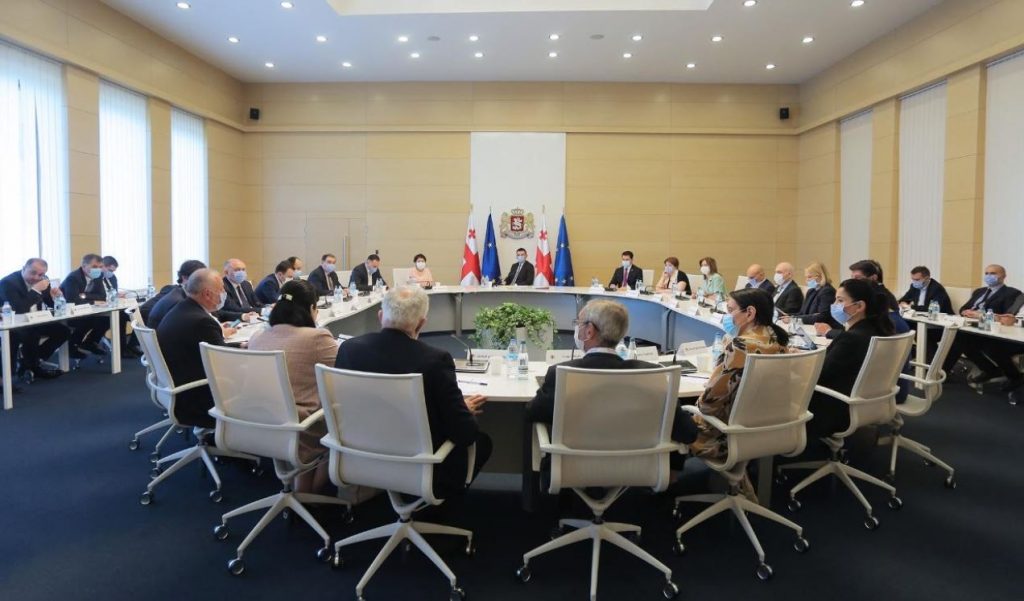 Quarantine regime to be lifted in Mushavani village
Strict quarantine restrictions will be lifted in the village of Mushevani in Bolnisi Municipality from Monday, 6 July. The Interagency Coordination Council, which is headed by the prime minister, made this decision during today's session on the basis of the analysis of the epidemiological situation on the ground.
Furthermore, by the decision of the council, training courses and conferences will be allowed to take place indoors from 6 July. Vocational education institutions, which were inspected by the Labor Inspection of the Ministry of Healthcare and found to have been in full compliance with the established standards, will also begin to operate on Monday.
The Interagency Coordination Council will continue monitoring current epidemiological trends and will gradually make decisions regarding the opening of other activities.
Council members discussed the current global epidemiological situation, stressing the necessity of retaining Georgia's current results in terms of controlling the spread of the virus under conditions of high mobility.
Members of the Interagency Coordination Council also discussed the necessity of maintain a cautious and gradual approach in terms of opening the country up for tourism, as the safety of citizens is the top priority of the authorities. The prime minister noted that every step is measured, and taken only in the interests of human health and the achievements that Georgia has today. The Government of Georgia is carefully studying the trends in the European Union, making the corresponding decisions in full coordination with European partners.
Furthermore, it is worth noting that the charter flights organized by the state were suspended after the state of emergency was lifted in the country and the strict restrictions imposed worldwide were gradually phased out. However, flights to Europe have not been suspended and Georgian Airways was given the opportunity to operate commercial flights to Europe, in accordance with market demand. As of today, 12 commercial flights are planned in July alone. Moreover, given the interests of the state and the citizens, negotiations are underway with various airlines regarding the resumption of flights; specific decisions will be made in stages.
Furthermore, the session of the council focused on the process of expanding the use of PCR tests and on the testing process taking place within the groups defined by the government decree. The situation in the clinics was also discussed. As of today, there are 928 confirmed cases of coronavirus infection in Georgia, 794 of whom have already recovered. Three Georgian citizens have been repatriated from foreign countries for treatment. Fifteen persons have died.
Currently, 2,809 persons are in quarantine and 229 persons are hospitalized under medical observation.
The Parliament of Georgia, headed by Chairman Archil Talakvadze, and the Administration of the President are actively involved in the work of the Interagency Coordination Council, which is headed by the prime minister.