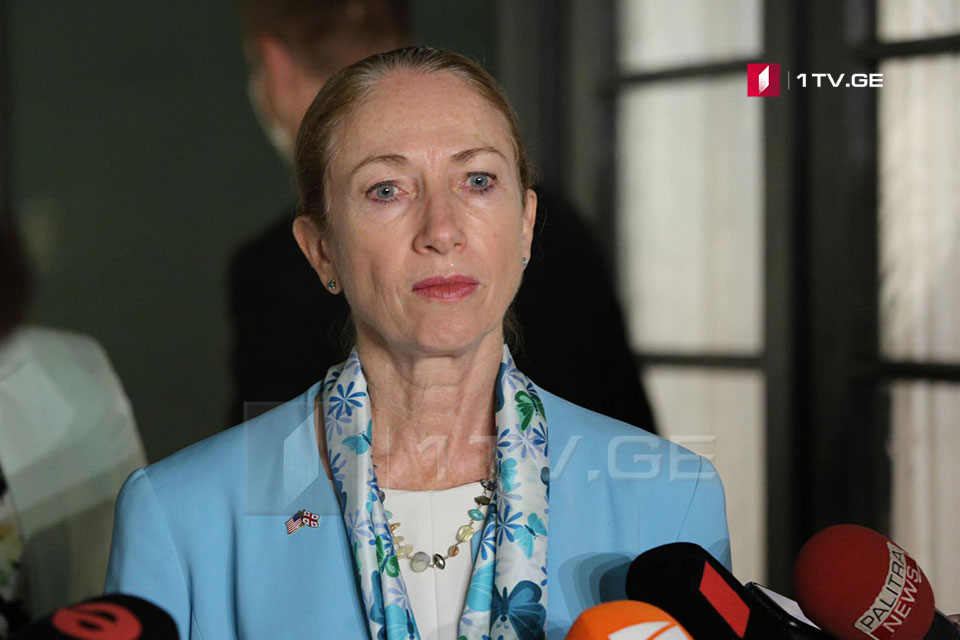 Public Defender's Office to play important role in society, Ambassador Degnan says
US Ambassador to Georgia Kelly Degnan said the Public Defender's Office as other civil organizations play a very important role in Georgian society.
"The Public Defender is the defender of human rights and good governance, democratic values in any society including Georgia. They provide very important oversight services.
I had the pleasure of meeting with the Public Defender representatives here in Batumi today and we talked about some of the issues that they deal with here in the Ajara region, including child labour, including domestic violence, including trying to raise awareness in communities, especially in rural communities about citizens rights and responsibilities of government.
I think the Public Defender plays one of the most important roles in any democracy and I find the Public Defender's Office in Tbilisi and here today in Batumi to be staffed by dedicated professionals. I think they should be commended not criticized," the US Ambassador said.