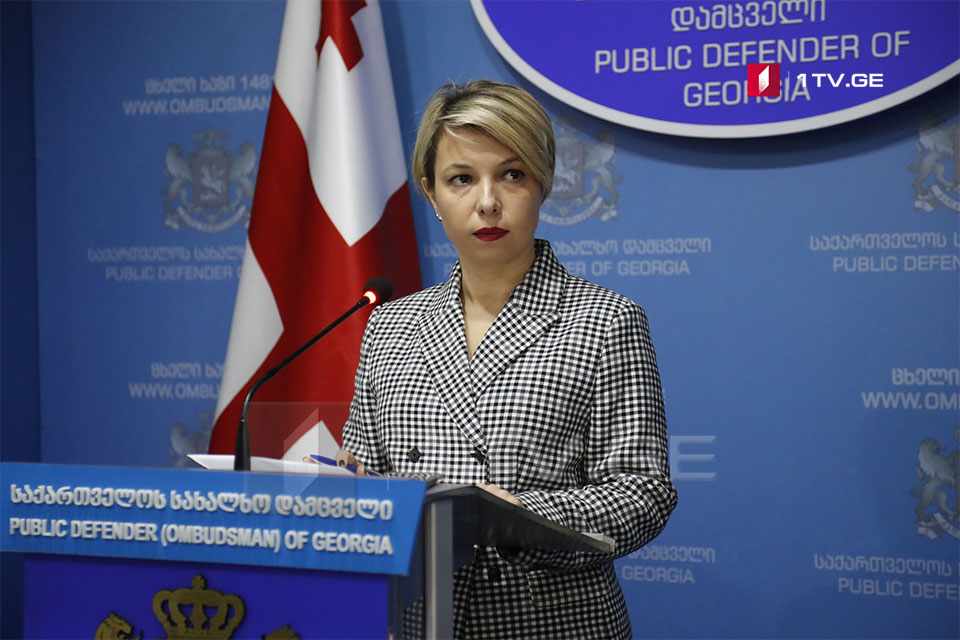 Public Defender urges law enforcement agencies to launch probe into allegations voiced against clergy
The Public Defender of Georgia urges the law enforcement agencies to launch an investigation with regard to the allegations voiced by clergymen on alleged sexual harassment and coercion committed by clergy.
As Nino Lomjaria stated at the press conference today, the clergymen indicate that some of those actions might be committed against minors. According to the Ombudsman, she has already addressed the investigative agencies.
"I would like to make it clear that the allegations contain signs of actions punishable by the Criminal Code of Georgia. Accordingly, I urge the law enforcement agencies to launch a probe into each similar allegation. I also urge anyone, who is aware of alleged criminal actions, to immediately report to the appropriate authorities", – Nino Lomjaria said.
Ombudsman called on both the authors of the statements and those who have any information to contact the Public Defender's Office in order to allow the office to gather complete information around the issue and verify it. As Public Defender notes the confidentiality will be guaranteed upon request.