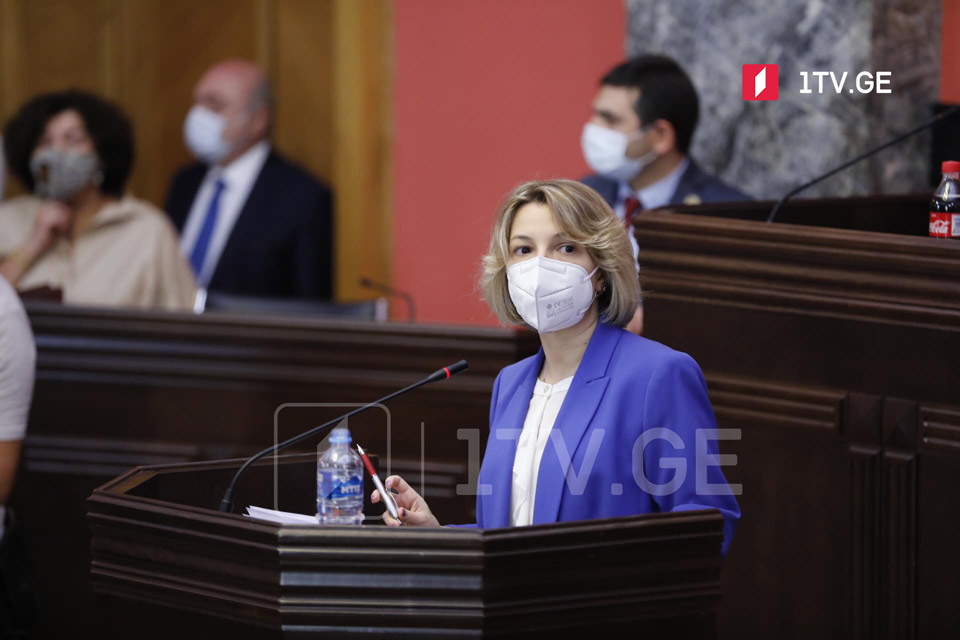 Public Defender reported 2020 human rights problems in Human Rights Committee
Georgian Public Defender Nino Lomjaria delivered the 2020 annual report in the parliamentary Human Rights and Civil Integration Committee on Friday.
Lomjaria named insufficient healthcare of prisoners in penitentiary facilities and patients in the psychiatric clinic among the main challenges and problems of human rights and fundamental freedoms in 2020.
The Public Defender spoke about various high-profile murder cases and still pending investigations.
The Ombudsperson claimed that the rate of inhuman treatment of persons detained during civic protests and those kept in pretrial detention on the part of the police increased.
Lomjaria also touched upon the Davit Gareji rock monastery complex case. She said that holding two Georgian cartographers, Iveri Melashvili and Natalia Ilychova, criminally responsible was against legal principles.
"Based on the case materials, there is no prohibited element in their actions, malicious intent, which turned their expert activity into a crime," Nino Lomjaria said. She added that the conduct of the case coincided with the pre-election period and might have a political motive.
Georgian Public Defender Nino Lomjaria will deliver her 486-page-long 2020 annual report at the plenary session in parliament next week.