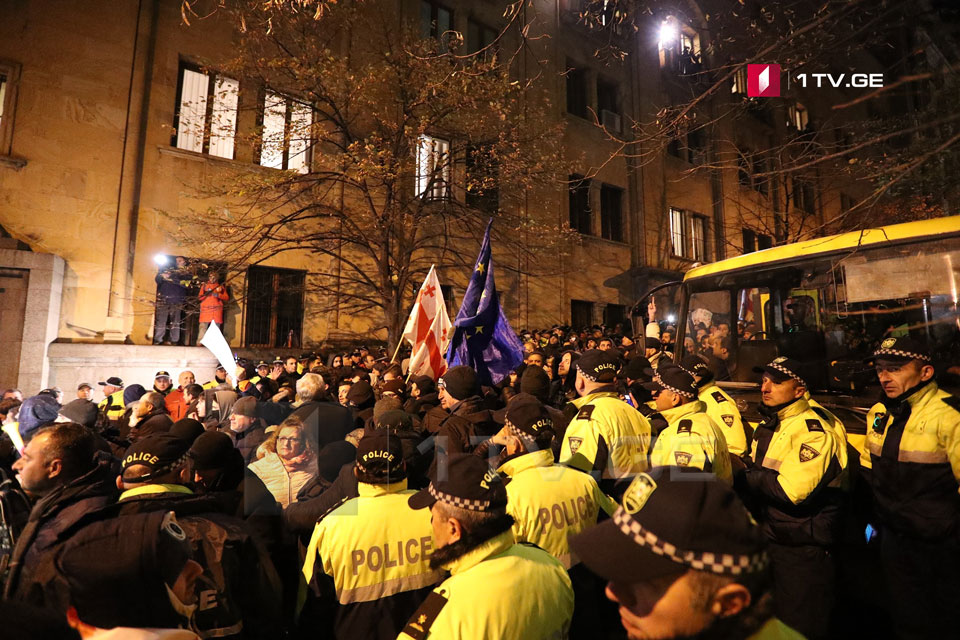 Protesters to begin picketing of parliament tonight
Participants of the large-scale protest ongoing at central Rustaveli Avenue will begin picketing of the parliament building tonight.
Oppositional leaders called on protesters to move in direction of the parliament and make a live chain around the building. One tent has been set up on the territory.
"We will begin preparation for the parliament building's picketing tonight," Giorgi Vashadze, Leader of New Georgia Party said.
The oppositional representatives plan picketing of the parliament building on November 26.