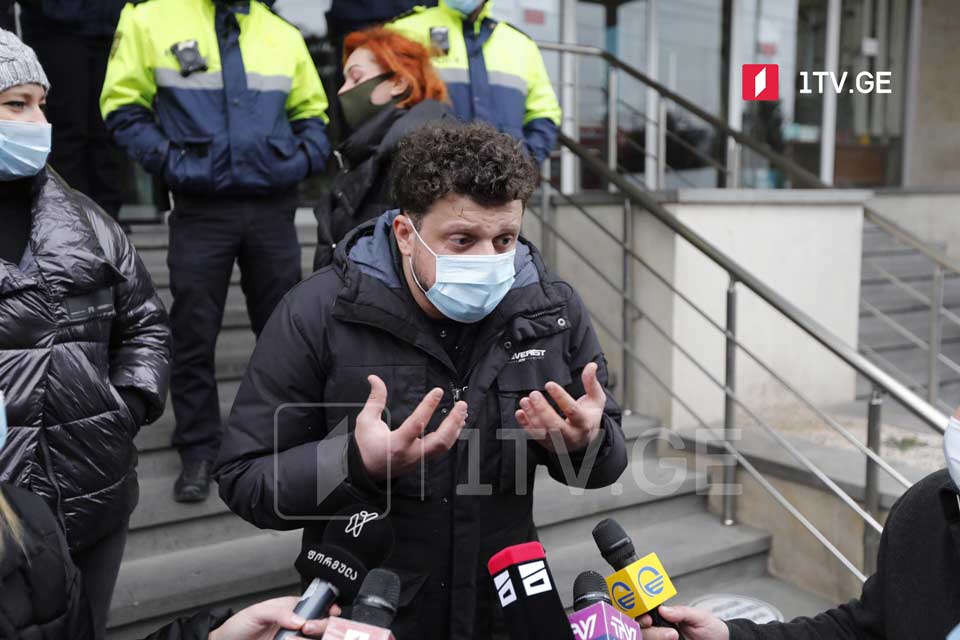 Protesters rally demanding Georgian Health Minister's resignation
Members of the Movement for Georgia held a protest rally demanding a meeting with the Georgian Minister of Health, Ekaterine Tikaradze.
Deputy Minister Giorgi Tsotskolauri met with the protesters instead of Tikaradze. Minutes later, protesters disrupted a meeting as they were not allowed to film it.
"We demanded meeting with the minister in a bid to inform her on failure to manage the pandemic, say she must be held accountable for it and resign. Deputy Minister Giorgi Tsotskolauri agreed to meet us, however, he did not allow us to film the process, so we left the meeting," said one of the members of Movement for Georgia, Lasha Khuskivadze.
Movement for Georgia says their demands will remain categorical, the rally will continue, and protesters will remain outside Parliament overnight.