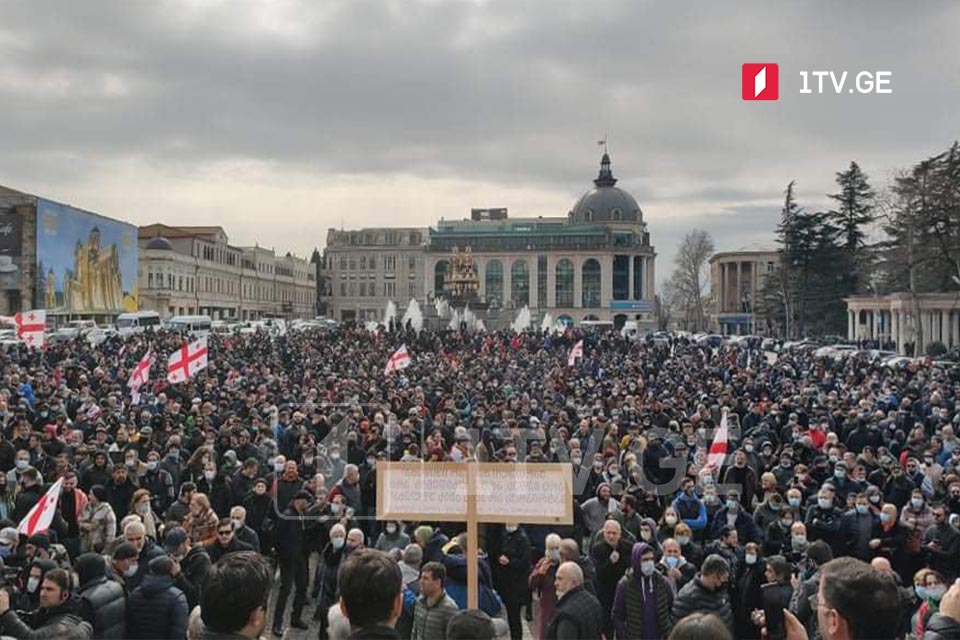 Protesters rally against Namakhvani HPP in Kutaisi
Locals of Rioni Valley and activists hold a protest rally in the west Georgian town of Kutaisi. They object to the construction of the Namakhvani HPP.
Citizens from different regions have also joined the protest.
The demands of the protesters remain unchanged. They demand annulation of the contract with the Turkish company ENKA and suspension of the preparations for hydropower plants' construction.
The protesters claim that if the government does not meet their demands within two weeks, they will start picketing the city.
Rioni Valley locals have been protesting against the Namakhvani project for already 126 days.