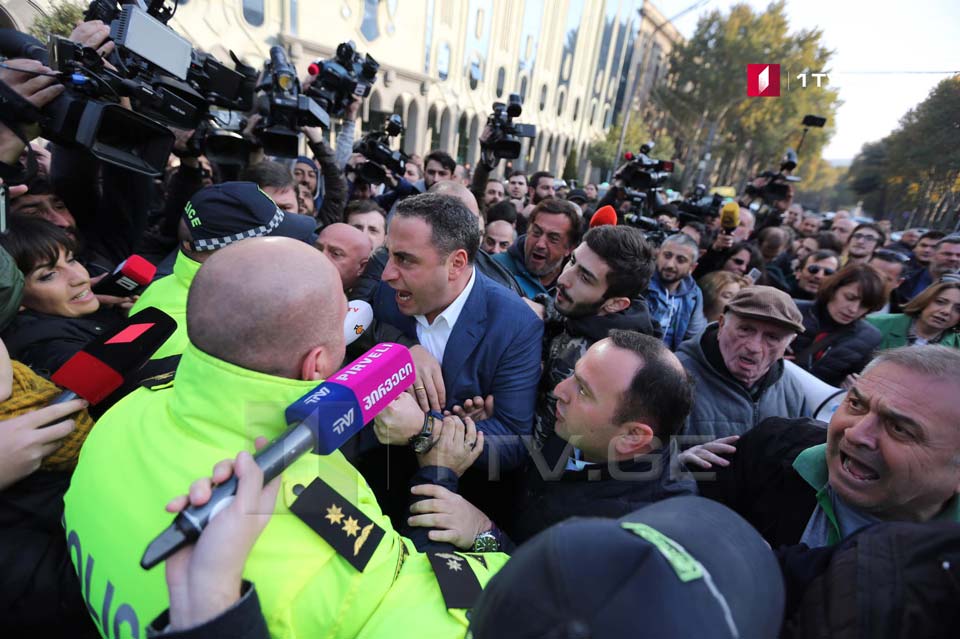 Protesters block Rustaveli Avenue (Photo)
Representatives of the organizations "Make a Change" and "It is a Shame," and members of oppositional National Movement and European Georgia parties are holding a protest in front of the parliament building in Tbilisi.
Protesters blocked the central Rustaveli Avenue in protest to the decision made by the parliament regarding constitutional changes earlier this afternoon.
The constitutional changes prepared by the parliamentary majority regarding transformation onto the proportional system of elections failed to collect enough votes during the balloting after first hearing of the draft-project in the parliament. The parliament turned down the Constitutional changes.
Based on the results of free balloting, the 101 MPs voted for, 3- against the constitutional draft project presented by the ruling team. The 113 votes were needed for the approval of the draft project. The 141 MPs underwent registration.