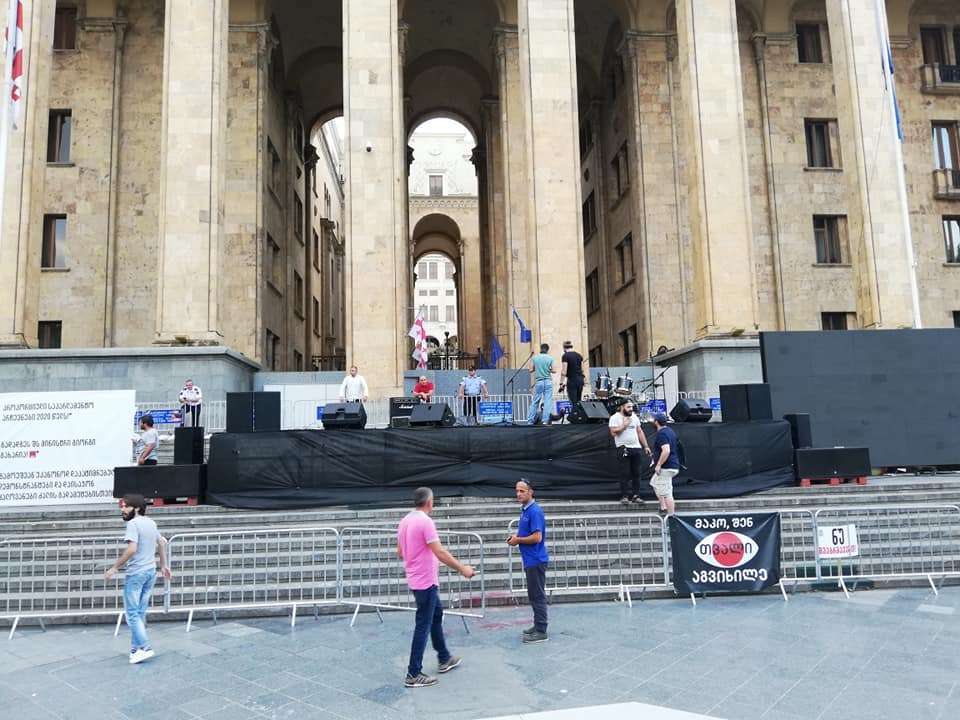 Protest to be held at Rustaveli Avenue
A protest will be held at central Rustaveli Avenue. One month passed after the so-called Gavrilov Night and organizers claim that the rally will be a large-scale one. Politicians and representatives of different spheres will address the gathered crowd.
Protests in front of the parliament building at Rustaveli Avenue in Tbilisi have been held since June 20 in reaction to the visit of Sergey Gavrilov, a Russian lawmaker and his sitting in the parliamentary speaker's chair during a religious assembly, which many Georgians saw as an unwelcome reminder of Russian military occupation of its breakaway regions of Abkhazia and South Ossetia.
The demand of resignation of Minister of Internal Affairs Giorgi Gakharia has remained unchanged of the protest in front of the parliament building since June 21 after the so-called Gavrilov Night when the protest was dispersed by the riot police with the use of tear gas, rubber bullets and water cannon. About 240 people both civilians and law-enforcers were injured during the night of June 20-21.