Protest rally to be resumed on Rustaveli Avenue at 16:00 today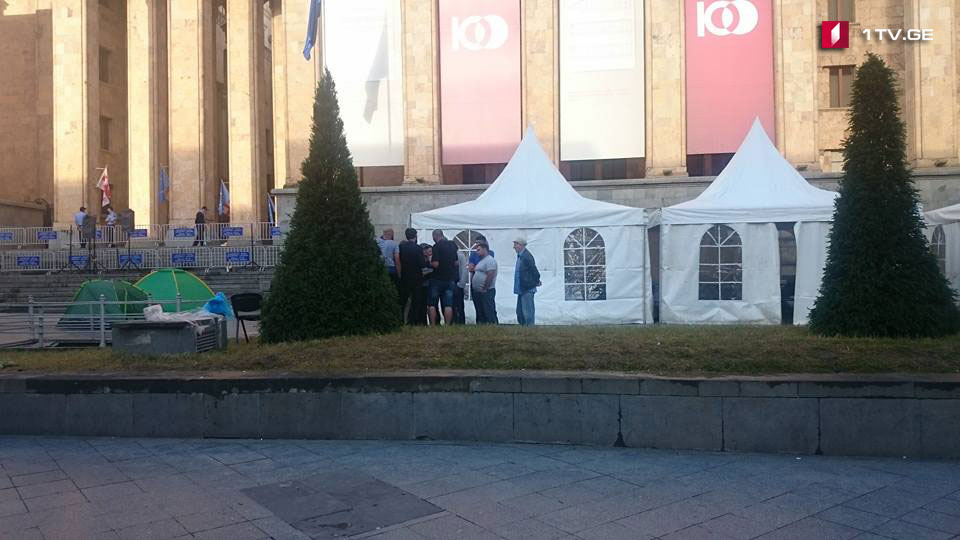 The protest rally in support of Zaza Saralidze, will be resumed in front of the Parliament building on Rustaveli Avenue at 16:00 today, according to the organizers.
Zaza Saralidze, the father of the minor who was murdered at Khorava Street and the part of protesters spent the whole night on Rustaveli Avenue. According to the First Channel journalist, they still remain in front of the parliament building.
Protest started yesterday after announcing verdict into the Khorava Street case.
Zaza Saralidze and his supporters gathered at the Chief Prosecutor's Office and after the resignation of Irakli Shotadze, the Chief Prosecutor, moved to Rustaveli Avenue.
Prime Minister Giorgi Kvirikashvili showed up at the rally. However protesters gathered in front of the parliament building did not allow him to finish his speech, after which Giorgi Kvirikashvili left the territory. Parts of the participants of the rally threw bottles in his direction.
Later, he made a special statement at the briefing held at the Government Administration.